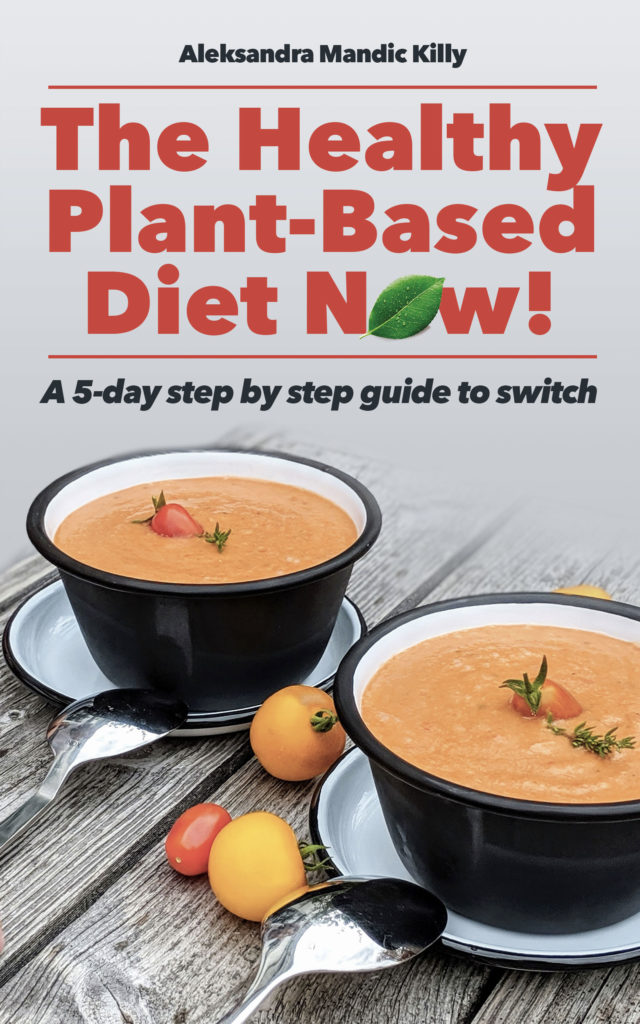 The Healthy Plant-Based Diet Now!
A 5-day step by step guide to switch.
This 97-page practical guide explains the basic principles of healthy eating habits whatever your diet, answers the most frequent questions about plant-based eating, describes the content of your whole food plant-based plate, guides you through different food groups and nutrients and gives you a detailed shopping list of pantry staples. And of course, offers 30+ easy, delicious and beautifully illustrated recipes, including a 5-day meal plan in both 2000 calorie (for women) and 2500 calorie (for men) versions to help you switch stress free.
Get your copy of this whole food plant-based diet guide today for only 8,80€
Cooking is really not my thing but these recipes are easy and delish! I am eating more plants than ever before and planning to go all the way.
This is a gold mine of all the necessary information you need to switch. All in one place, concise and to the point. And the recipes, OMG, loving them!
This guide saved me so much time searching on the internet for info. I love the "shopping list" section and the meals are delicious!