Polenta muffins with halloumi & mushrooms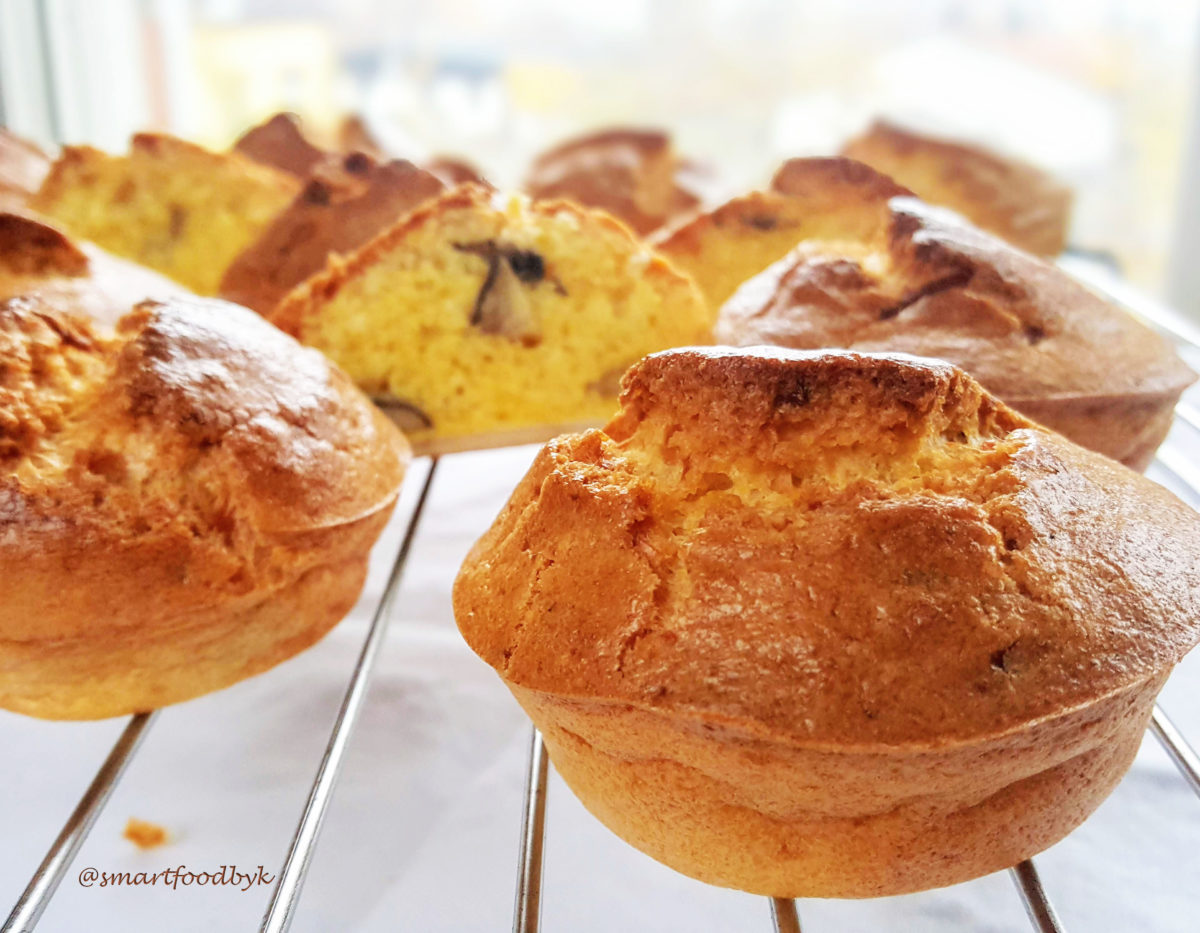 We call these polenta muffins proja in Serbian and do not necessarily make them muffin-shaped. However, as most of the time, I took mum's recipe and reworked it to tell a different story 🙂 Polenta (cornmeal) is an integral part of Serbian cuisine and we cook it in its simplest form as well as in form of various savoury cakes (proja). Personally I love the shape of muffins, they are cute and just the right size (so you can eat two, three … hihihi).
Servings: 22-24 muffins. Total time: 1h 10 minutes (preparation 20 min, baking 50 min)
INGREDIENTS (organic and in order of use)
3-4 Mushrooms (medium, large)
In the late spring/summer, I replace the mushrooms with a red pepper (a delish too).
160ml of Olive Oil
400g of Polenta (cornmeal)
200g of Wheat Flour
500ml of Natural Yogurt
150ml of Sparkling Water
1 teaspoon of Baking Soda
2 teaspoons of Unrefined Salt
5 Eggs
200g of Halloumi cheese (Feta is good too)
1 teaspoon of dried Thyme or 1 small handful of fresh Thyme leaves
PREPARATION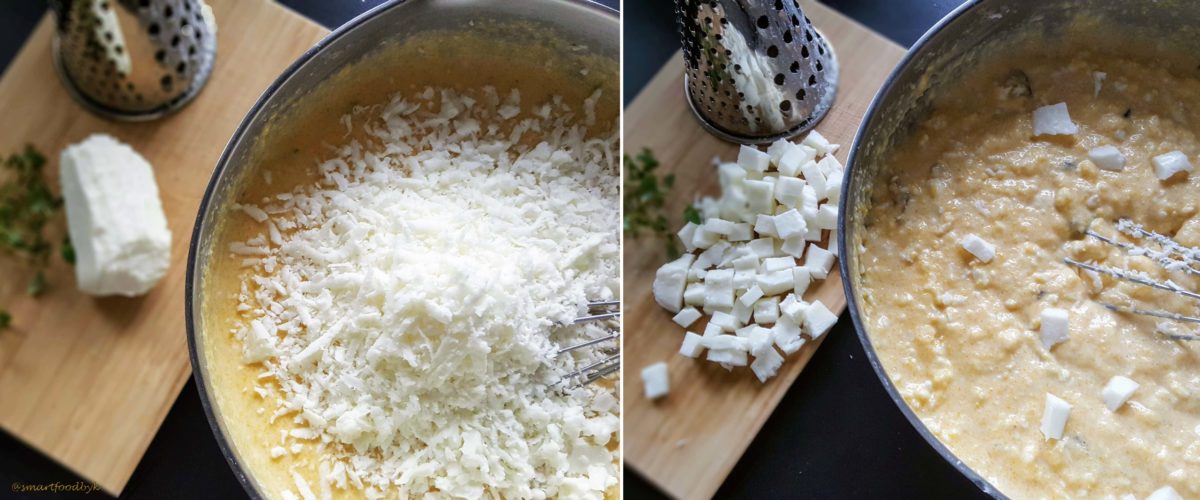 Start by cleaning and cutting the mushrooms in slices of 5 mm (approximately) then place the knife perpendicular to the slices and detail them further in small thin slices. Stir them with a pinch of salt and a spoonful of olive oil, 10 min over medium heat.
Preheat the oven to 200°C.
In large bowl, mix polenta and flour with yogurt, the rest of the olive oil, sparkling water, egg yolks, salt and baking soda. Beat the dough for a minute manually to make it smooth and lump-free.
Add mushrooms, halloumi and thyme. I add the 100g of halloumi grated and the other half in small dice as I like to feel these tiny pieces of cheese in the muffins.
Whisk the egg whites stiff and then add them to the dough delicately with a pastry spatula making large circular movement.
Pour the dough in your muffin mould and bake at 200°C for 50 minutes. Lower the temperature to 180°C for the last 10 minutes. Serve them warm or completely cold, they are delicious both ways!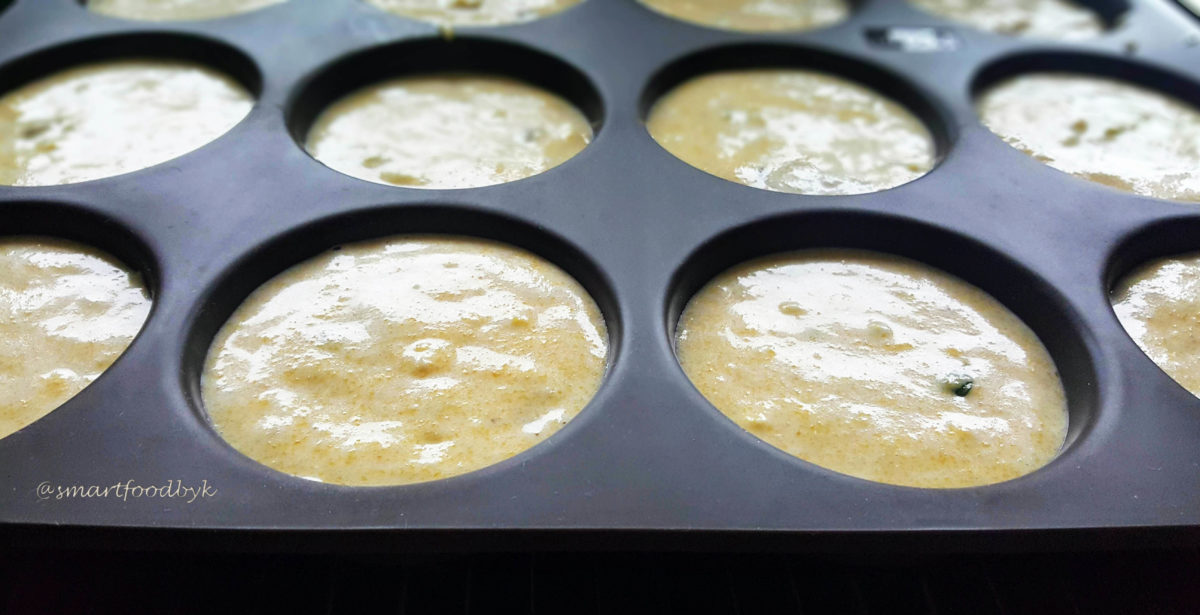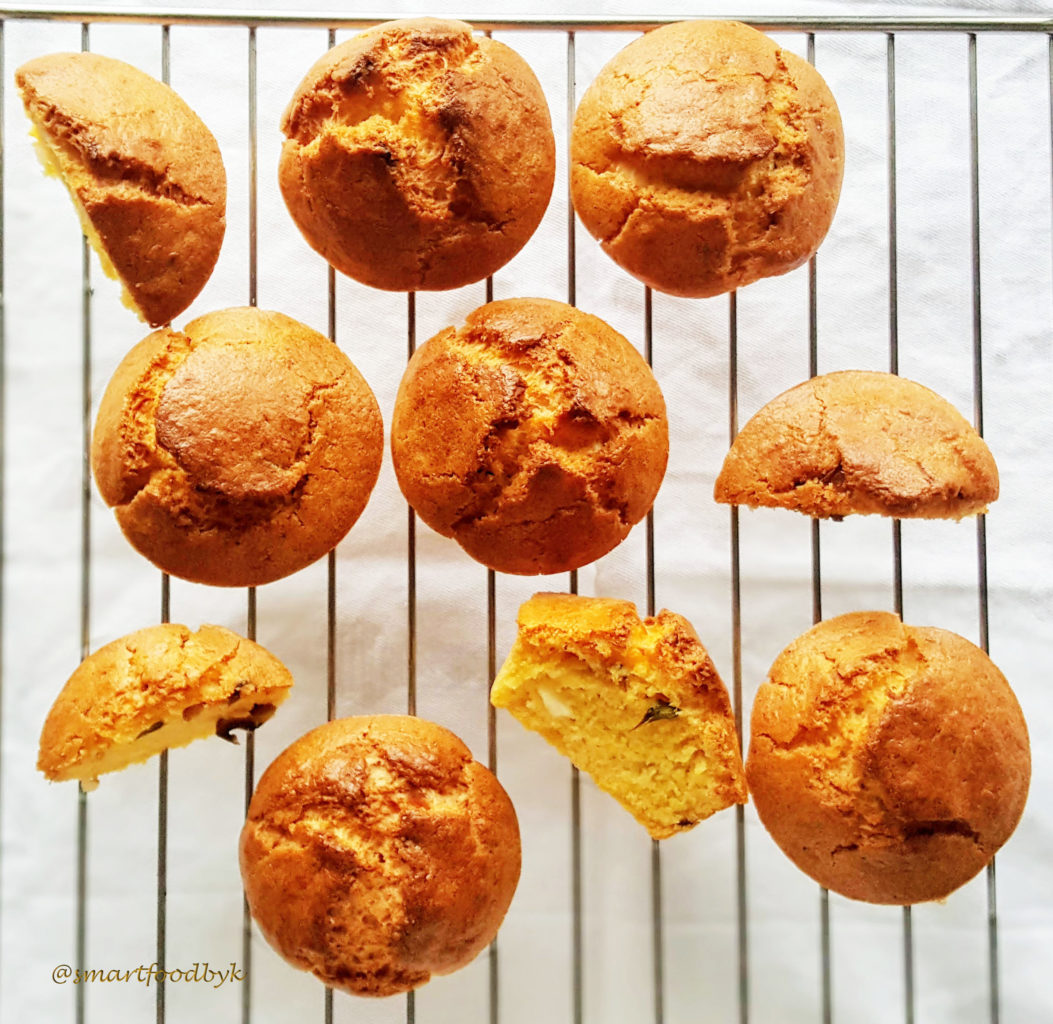 ---
---