Vegan Jaffa boost bites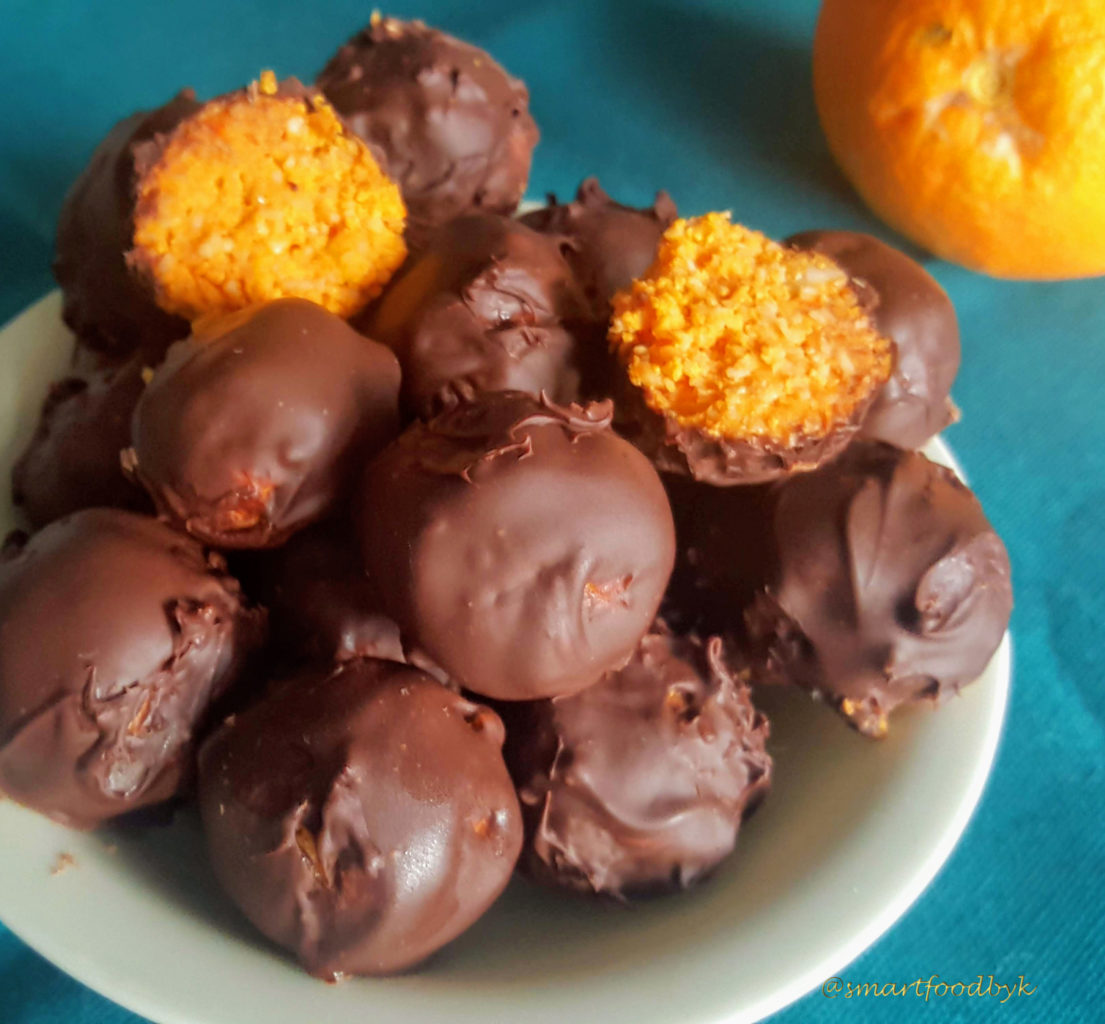 First I have to say that these energising little sun balls are not my creation. I found them on @sarahtannernz instagram. She called them "Jaffa" balls and the J-word instantly triggered childhood memories. Were you as I was a Jaffa biscuits addict? Do you remember them: soft biscuits layered with orange jelly and covered in chocolate… When I would open a box there was no stopping. As you can imagine the expectations were high concerning this recipe but I have to say, I love them! Not only do they taste absolutely delicious but they also match all the health criteria so important to me (today) and are quick and easy to make. Good news for my vegan friends is that Jaffa boost bites are perfect for you too 🙂
Serves: 25 bitesize balls. Total time: 50 minutes (preparation time 30, freezing/cooling time 20-25 min)
INGREDIENTS (organic and in order of use)
1 tablespoon of dry Goji Berries
2 cups of desiccated Coconut (I used a 2dl cup)
100ml of Coconut cream
1/4 cup of Coconut oil
1/4 cup of Maple syrup (I used Agave syrup)
1 whole Orange Zest (or 1 teaspoon of Orange essence)
150g of Dark Chocolate (vegan)
PREPARATION
Soak goji berries in warm water for 10 minutes. Do not worry about the goji taste if you are not a fan. They blend perfectly with orange and coconut to make a new fresh orangy taste. 
Melt the chocolate gently over a water bath (bain marie).
Put all the ingredients except the chocolate in a blender and mix until you obtain a thick paste. Place it in a fridge for about 10 minutes to harden slightly.
Roll into bitesize bolls and put 5 minutes in the freezer. It will make the next step easier.
Roll the balls in the melted chocolate and place in the freezer/fridge 5 to 10 minutes to set.
Thank you Sarah Tanner!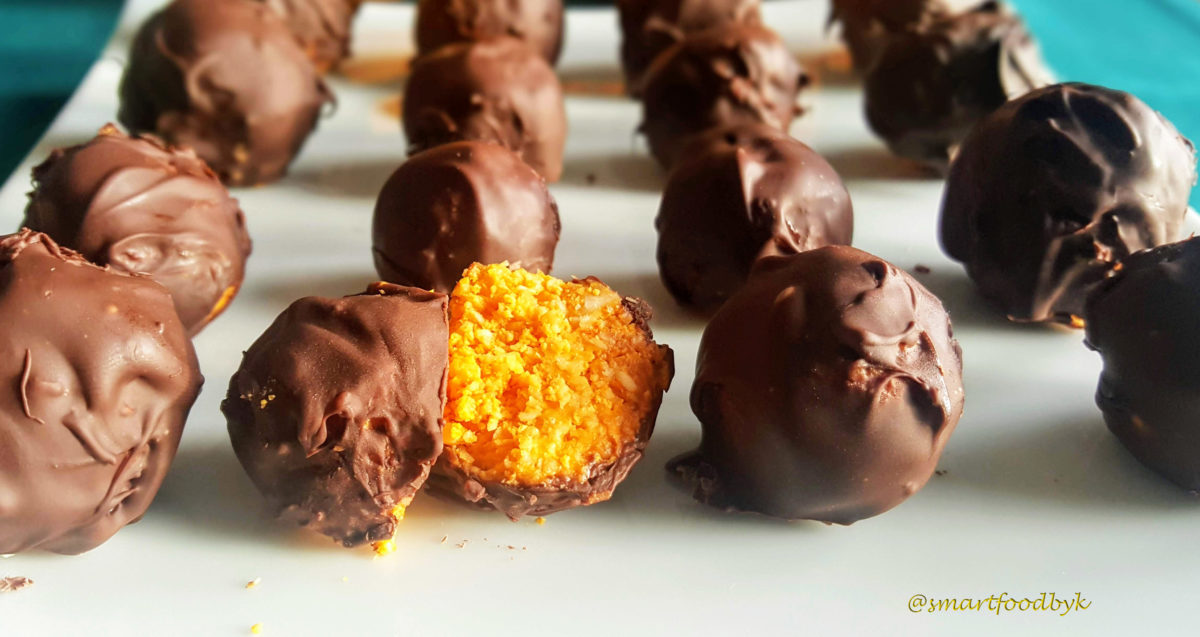 ---
---