Fusilli bucati in Roquefort sauce with pear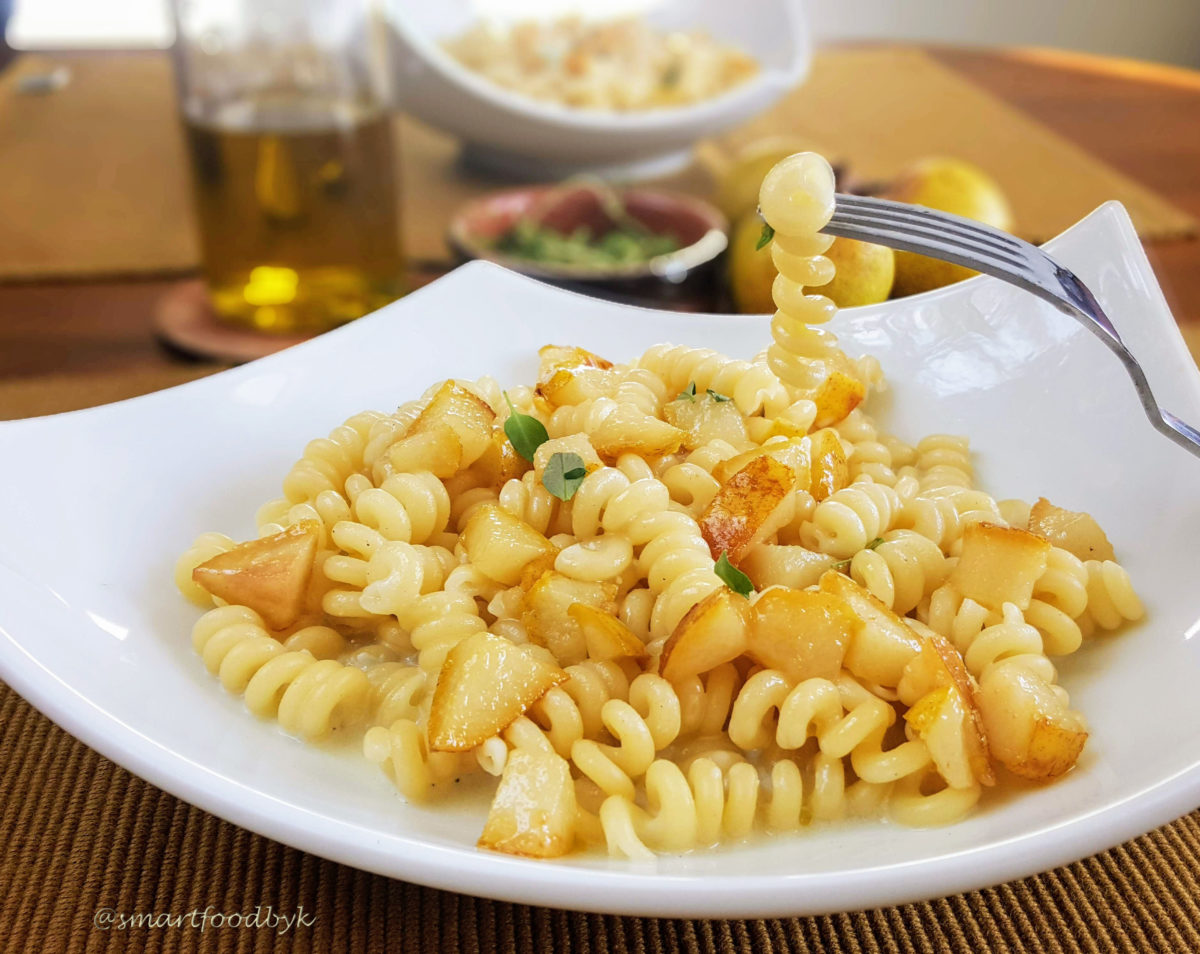 A delicious in-season pasta plate in only 15 minutes! Fusilli bucati in Roquefort sauce with pear: chubby little spring like pasta in a strong creamy Roquefort cheese sauce with a delicately sweet flavour of pear. The French blue cheese Roquefort and pears compliment one another beautifully.
Serves: 2. Total time: 15 min (preparation 5 min, cooking 10 min)
INGREDIENTS (organic, In order of use)
120g of full fat fresh Cream (or liquide cream if you prefer lighter version)
80g of Roquefort cheese
1 tablespoon of Olive Oil
2 medium size Pears
200-240g of Fusilli Bucati
1 small handful of fresh Thyme
PREPARATION
Pour the cream in a saucepan and bring to a boil. Turn the heat down a bit and add crumbled Roquefort cheese. Let it melt for about 10 minutes, stirring occasionally.
While the cream is cooking, cut the pears in dice and stir them with a spoon of olive oil, in a frying pan over medium heat.
At the same time bring the water to a boil to cook pasta in another saucepan and cook it as indicated on the packaging.
Split the cooked pasta between the two plates, pour the sauce over and sprinkle with pears and fresh thyme. As simple as that!
The proportion of cream and Roquefort may vary depending on your taste. For a less strong sauce reduce the amount of Roquefort to 60g and increase the cream to 140g, for example. If you do not have fusilli bucati, you may use another kind of "thick" pasta like tagliatelle or macaroni.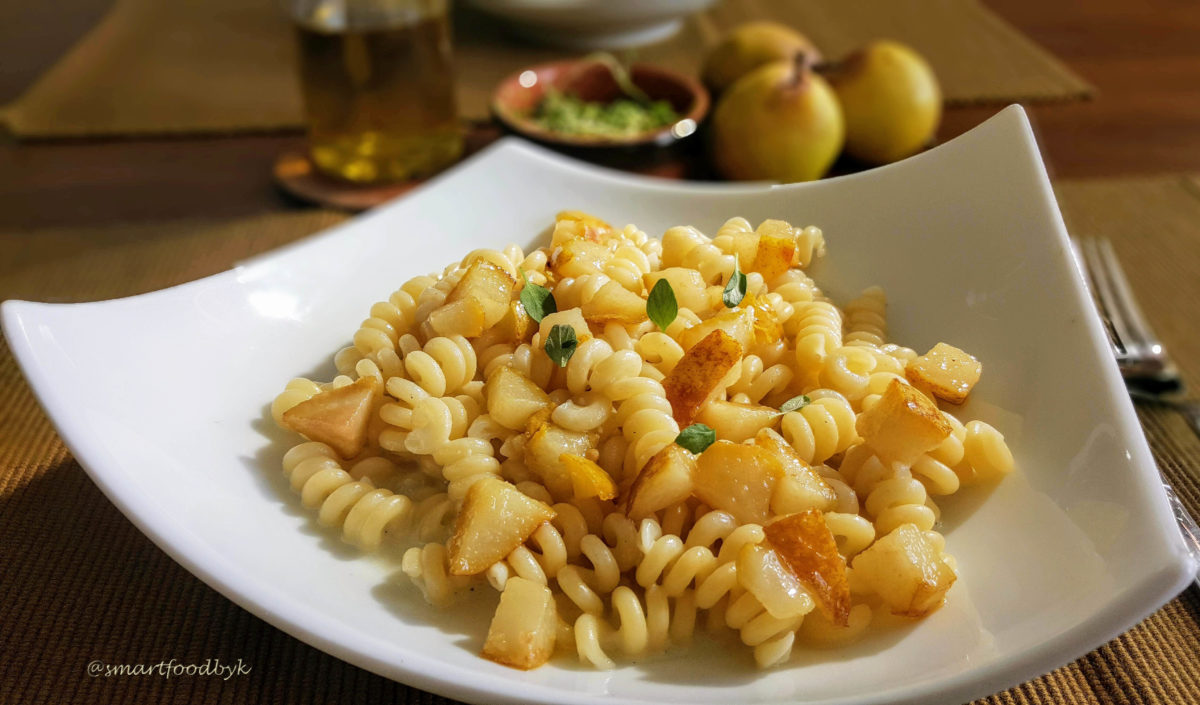 ---
---