Spinach tartlets with fresh goat cheese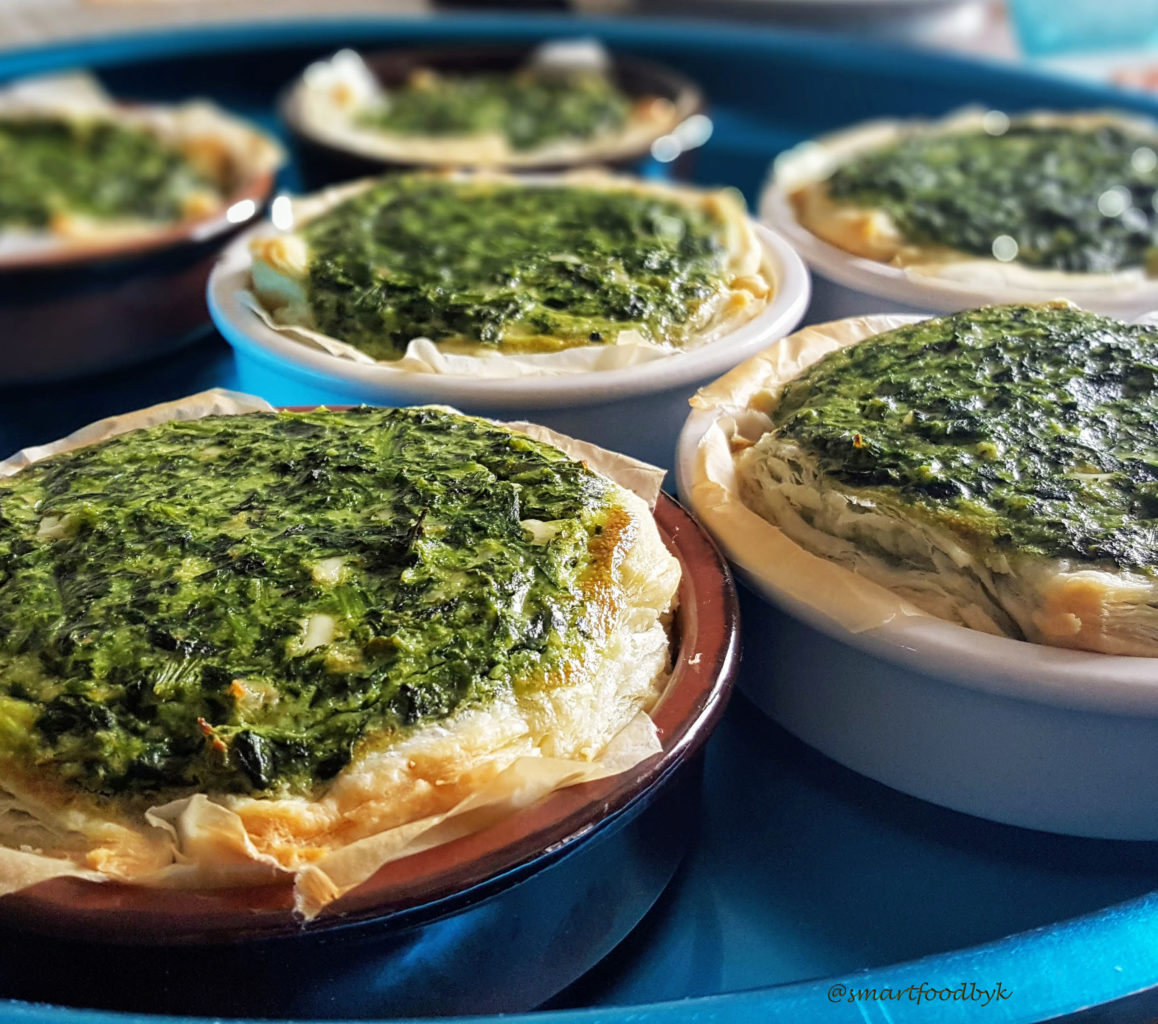 You cannot go wrong with these spinach tartlets, they are really easy and quick to prepare. That is why they are regularly on the menu of our lunches or gourmet brunches 😉
I know, winter is not quite the spinach season. But thank god for freezers! I always have a small stock of green vegetables whose season is long gone in this magical box. Spinach, peas or green beans are thus always at hand reach. Cheese is another story. Coming from Paris, we have always had such a big variety of cheeses. Here in Stockholm we have decided to eat local so we have had to do some research first as there does not seem to be a huge variety… but yes we have found a few that we really like! Please don't ask for the names yet, we concentrated on the taste and origines first 😉
Servings: 6 tartlets of 11cm of diameter. Total time: 35 minutes (preparation 15 minutes, baking 20 minutes). 
INGREDIENTS (organic and in order of use)
500g of Spinach (leaves or chopped)
2 tablespoons of Olive Oil
1 Garlic clove
2-3 pinches of Unrefined Salt
1 roll of Puff Pastry
2 Eggs
100g of Fresh Goat Cheese
(Ricotta or Cottage Cheese are good too)
100ml of Oat Cream (or fresh cream)
2-3 turns of Pepper grinder
PREPARATION
Chop 500g of spinach, crush 1 garlic clove and cook them together for 10 minutes over medium heat with 2 spoonfuls of olive oil and 2-3 pinches of salt.
Preheat oven to 220°C.
Meanwhile, cut out your puff pastry in 6 circles using your tartlet oven-proof dish. Place a dish on the dough then cut around 1 cm wider from the edge of the dish. Grease the tartlet oven dishes then line each with a round of dough.
Whisk 2 eggs manually in a bowl until they become slightly foamy. Add 100g of fresh goat cheese meshed with a fork, pour 100ml of oat cream, sprinkle with 2-3 turns of pepper grinder and stir everything well together.
Add the spinach to the mix and stir well together. Pour it into the tartlet dishes and bake for 20 minutes at 220°C.
---
---