Summer melon and feta salad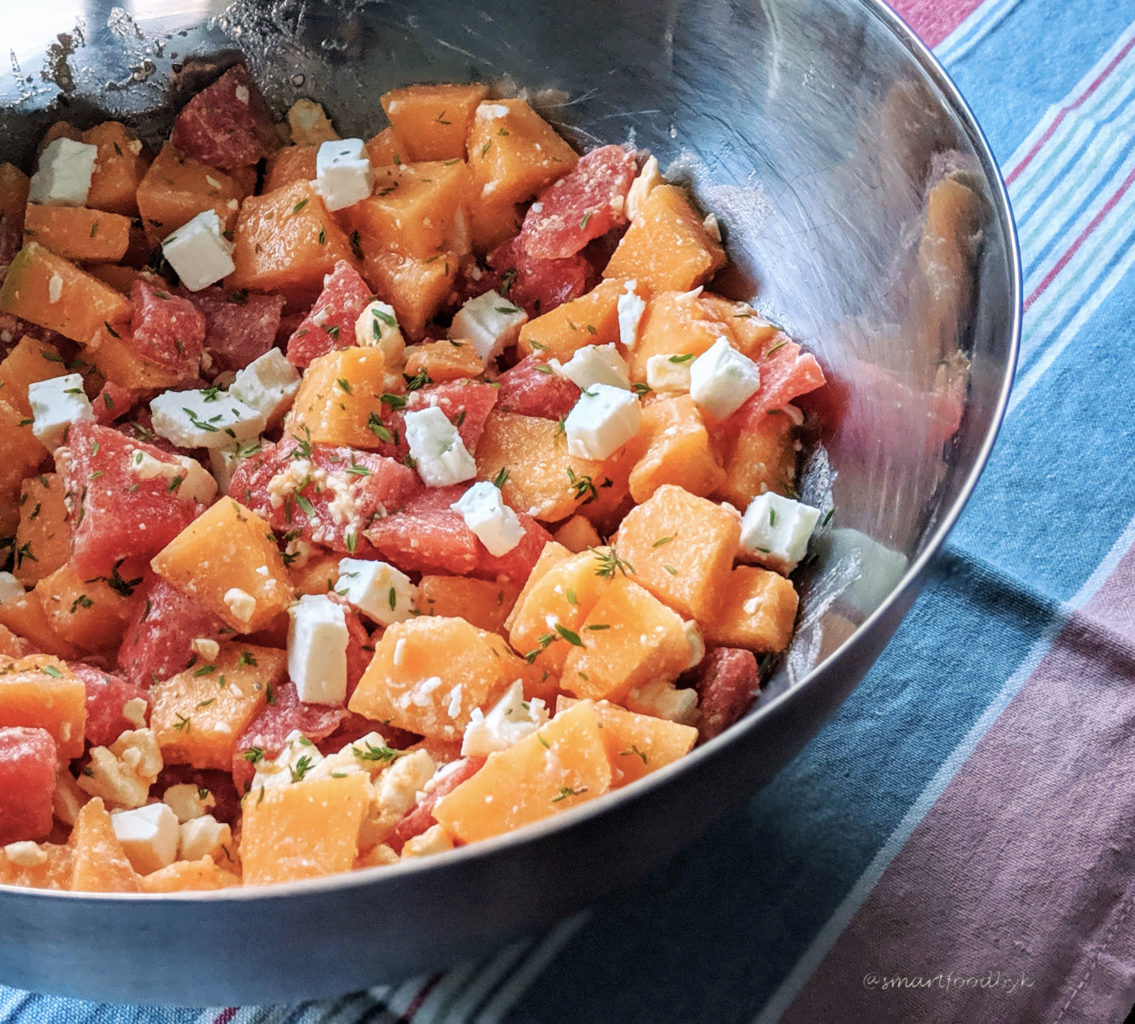 Any kind of sweet melon (because there are some bitter ones too) would do for this beautiful melon and feta salad! I like mixing watermelon and cantaloupe or melon charentais, but you can also use only one variety, your favourite one whichever it is.
Did you know that it is actually a vegetable and not a fruit? Melons are not only refreshing, delicious, thirst quenching, they are also rich with nutrients.  Fibres, antioxydants like lycopene and beta-carotene, vitamins C, A and B's as well as potassium and manganese are all packed in these very-low-calorie veggies.
Saltiness and slight acidity of feta cheese compliment beautifully their fragranced sweetness. A drizzle of olive oil and a sprinkle of fresh thyme and there you go, you made yourself a Mediterranean summer day in a plate.
Serves: 4-5. Total time: 20 minutes (time to cut the ingredients)
INGREDIENTS (organic)
1 medium Melon
1 small Watermelon
200g of Feta cheese
4 tablespoons of Olive Oil
small handful of fresh Thyme leaves
PREPARATION
I always cool my melon/watermelon in the refrigerator before cutting them, because this salad is best fresh but also because vitamines are better preserved if you eat them as soon as you cut the fruit/vegetable.
Cut the veggies and feta in cubes ( 1-2cm pieces). Add olive oil and thyme. Combine all together and enjoy!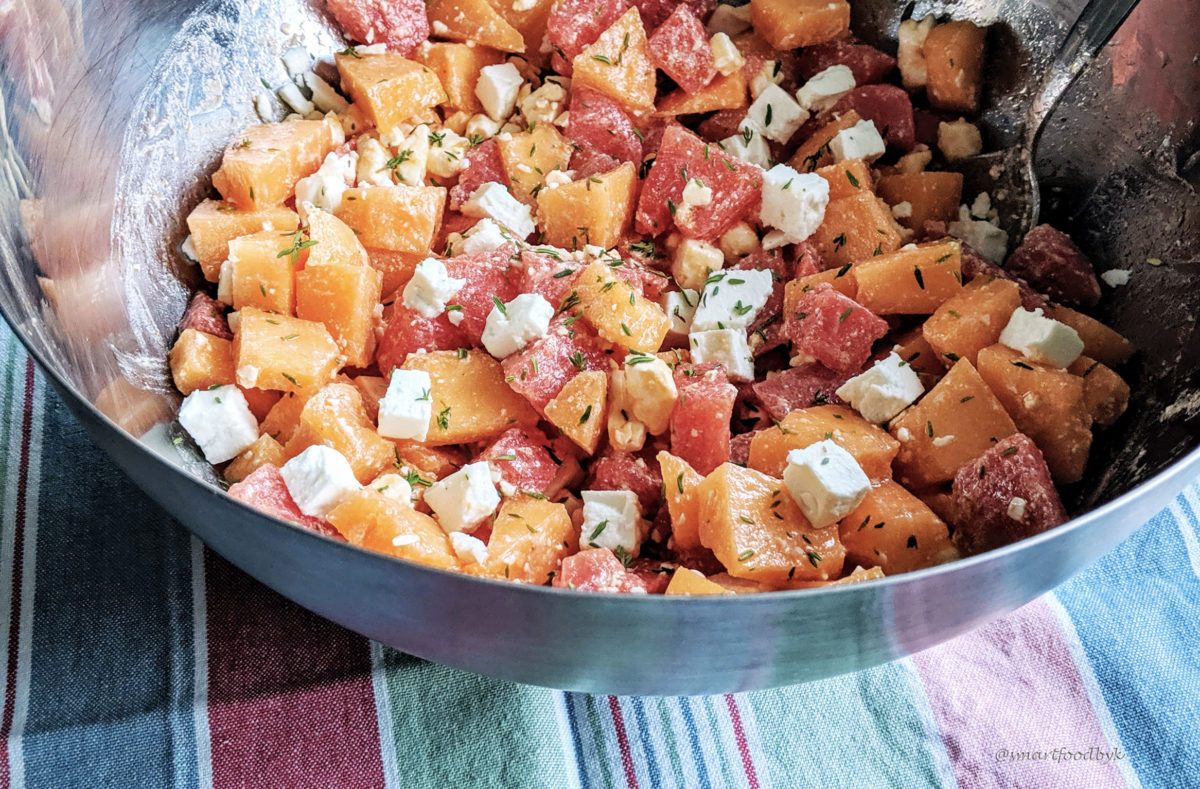 ---
---