Healthy pudding snack, ready in 5 min!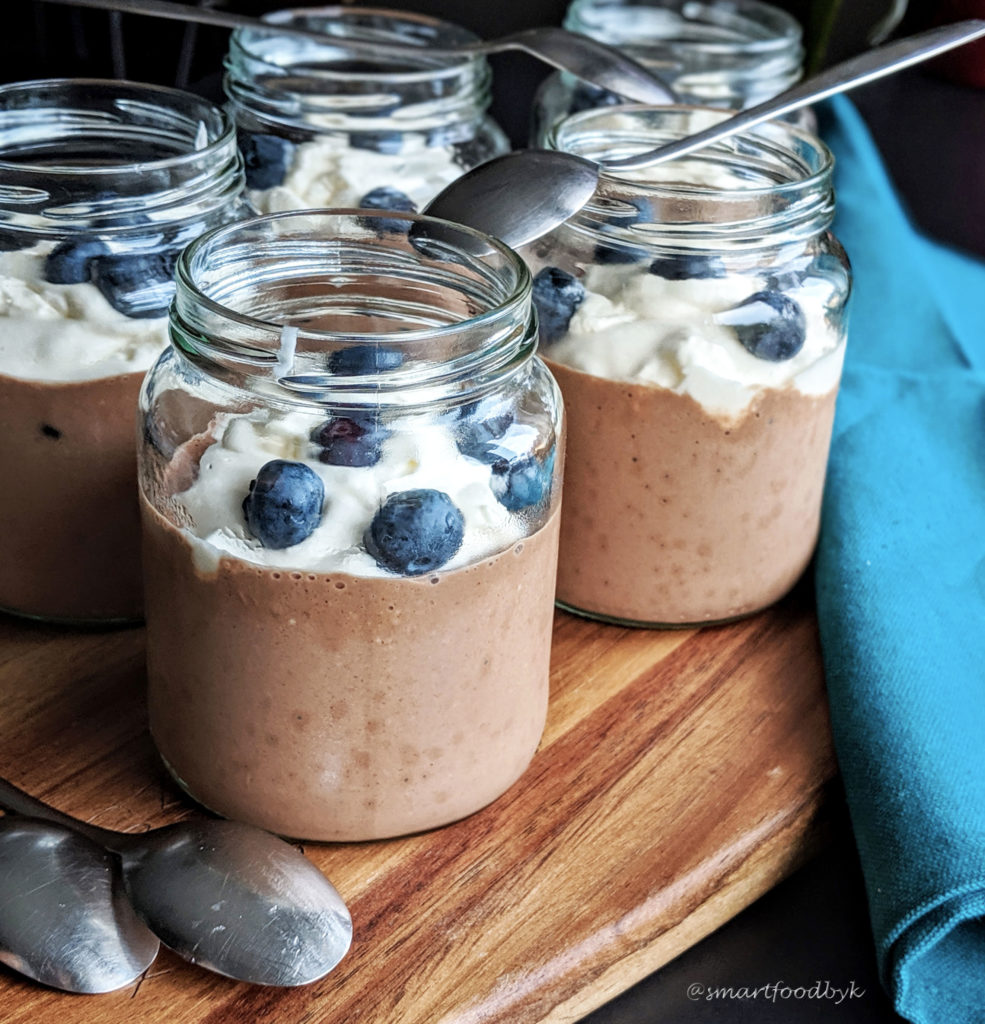 When you have growing children, like I do, you know that 3 meals a day is not enough. They need snacks! And as long as you can control what they are snacking (up until puberty more or less 🙂 ) you can insist on the healthy part. Here is an idea for a healthy snack pudding that your children (and you!) will love. Delicious and no-bake, ready in 5 minutes.
Serves: 4-5. Total time: 5 minutes.
INGREDIENTS (organic)
2 ripe bananas
100g of oatmeal or any other cereal flakes (rye, spelt or buckwheat for gluten-free or a mix of various)
4 dried dates
1 tablespoon of peanut butter (or almond butter)
2 tablespoons of cocoa powder
100ml or more (depending on how thick you want it to be) of plant based milk (I use oat or almond or coconut)
PREPARATION
Put all the ingredients in a food processor and mix until smooth (hand blender is good too).
Add progressively more plant based milk to obtain the desired consistency.
Pour into the serving cups/bowls and keep in the refrigerator for an hour (I prefer it cold) or serve immediately.
Top it up with some coconut (or dairy if you prefer) whipped cream and berries or chocolate chips or nuts and enjoy.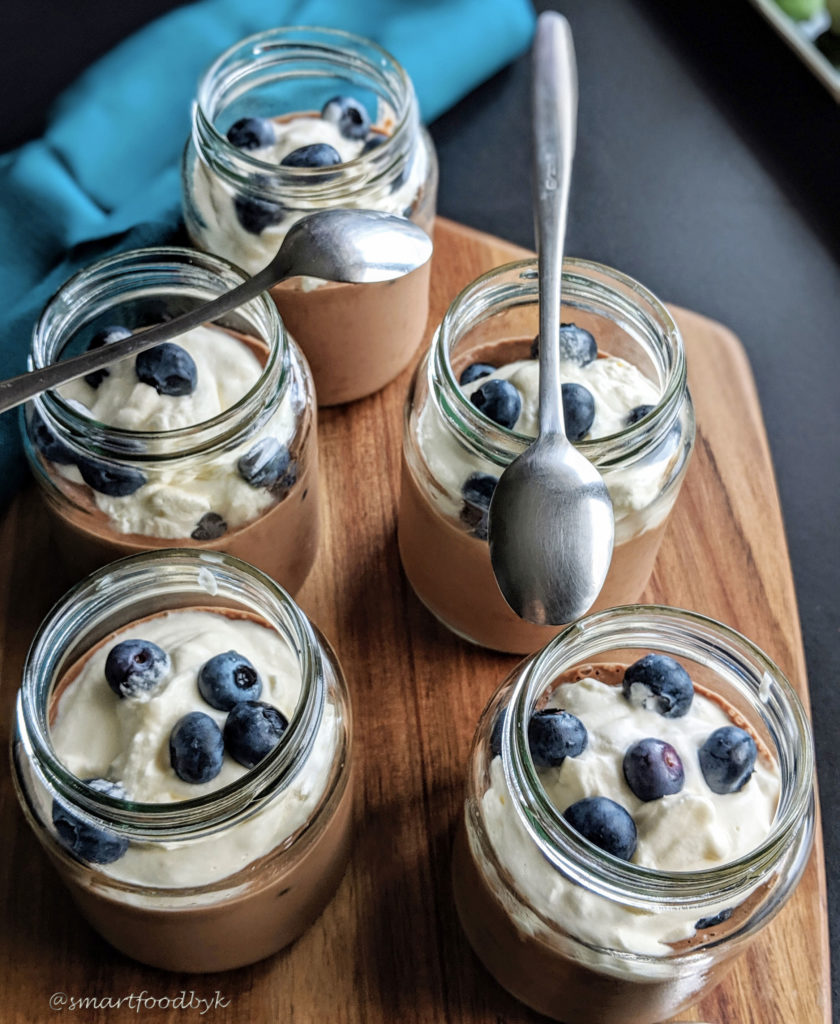 ---
---