Yellow, green and purple green-beans soup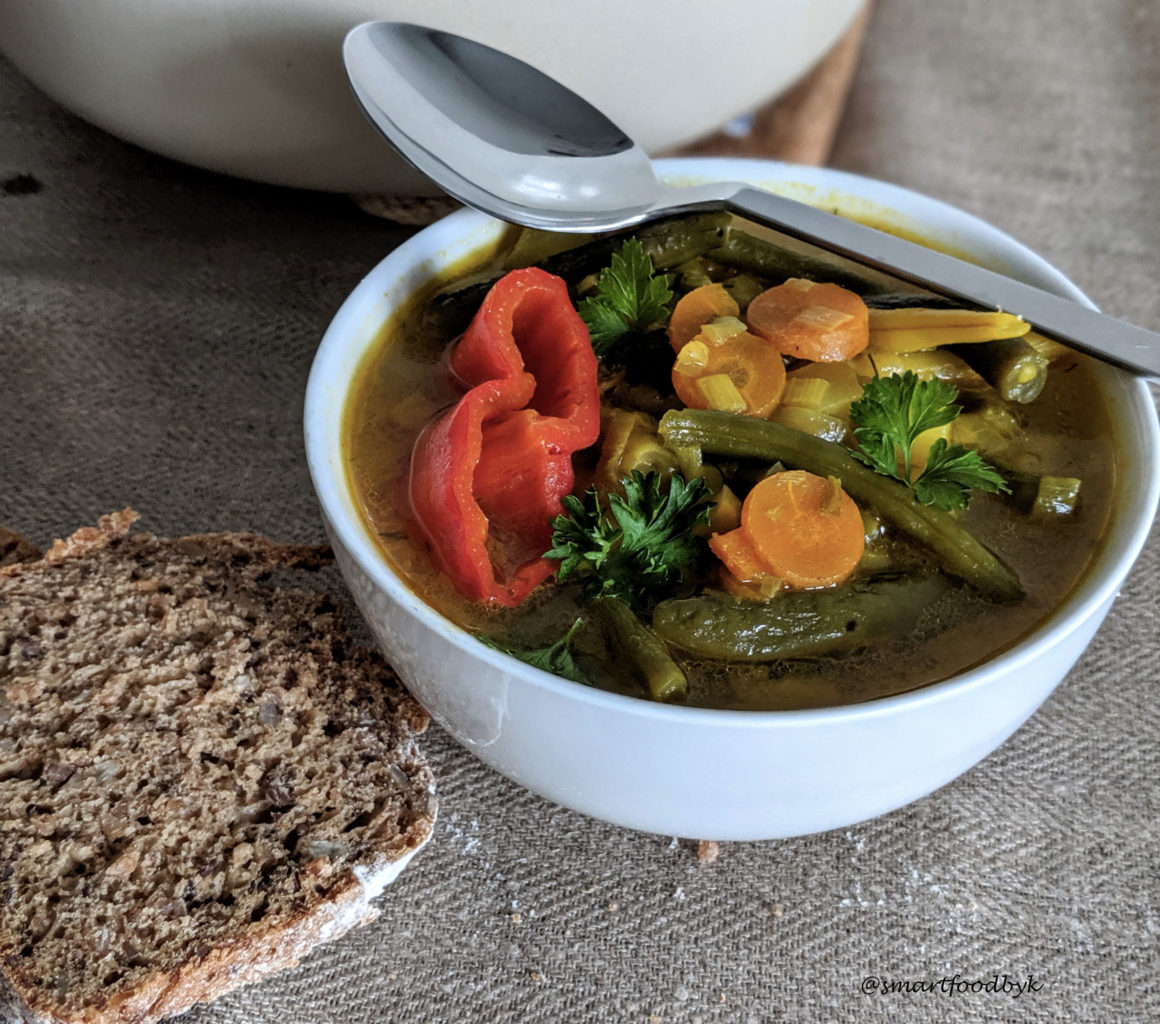 When they are cooked, purple green-beans look exactly the same as their green cousins but look how beautiful they all are fresh from the farmers' market: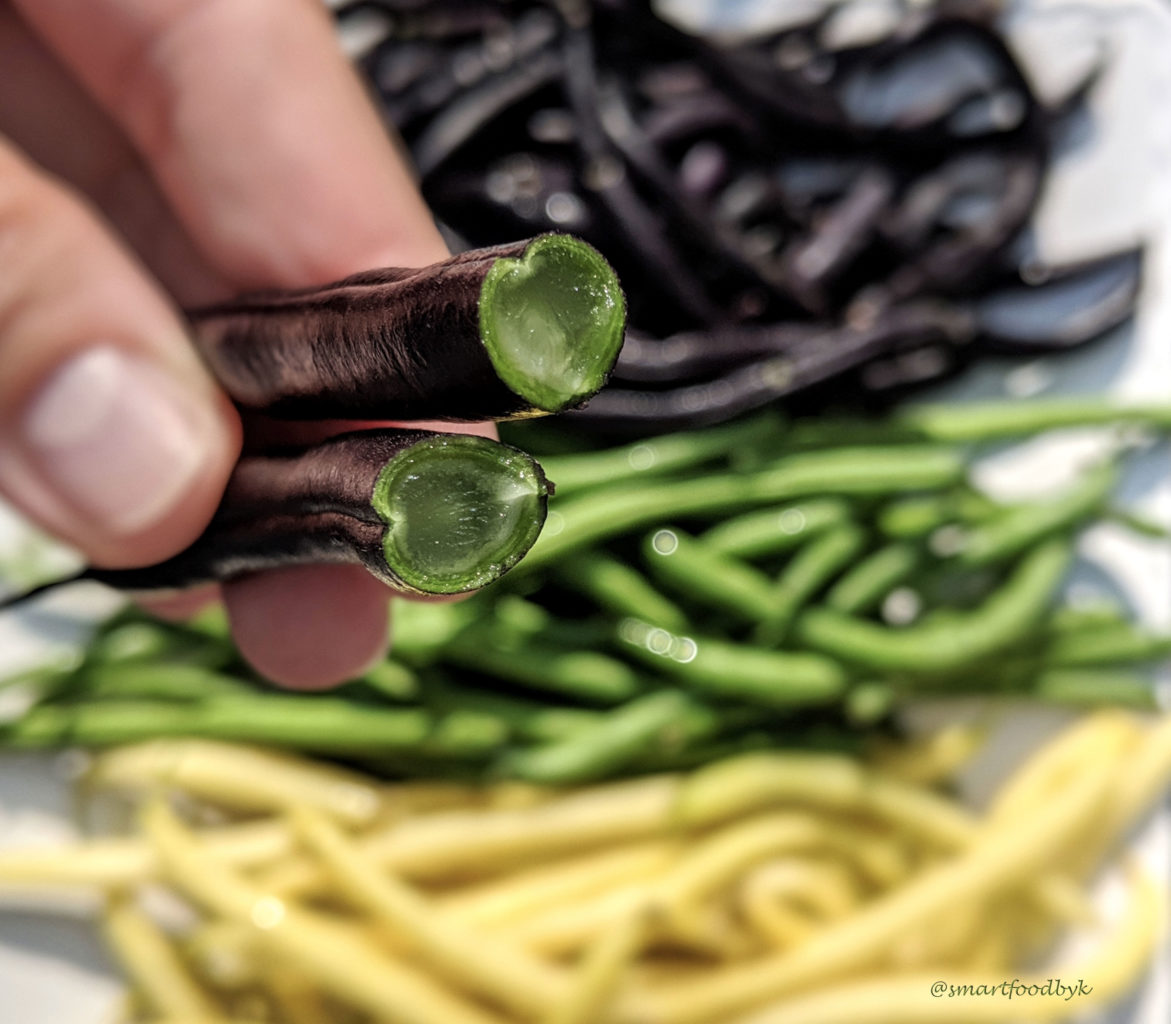 Even though it is not colourful as you would hope, this thick green-beans soup is delicious and comforting and packed with fibres and vitamins. It does not take long to cook either especially if you like your bean pods tender but still a bit firm.
Serves: 4-5. Total time: 1h 30 minutes (preparation 50 minutes – 1 hour, cooking 30-40 minutes)
INGREDIENTS (organic and in order of use)
4 Garlic cloves
2 Onions
2-3 tablespoons of Olive Oil
1 level tablespoon of ground Turmeric
1 level tablespoon of ground Paprika
3-4 pinches of coarse Unrefined Salt
1 Celery stalk with leaves
2 medium-big Potatoes
2 medium-big Carrots
500g of yellow, violet and green beans (only one kind can do too)
1 Bell Pepper
2l of Water
small handful of fresh Dill
small handful of fresh Parsley
3-4 black or grey Pepper grains
PREPARATION
Start by washing and cutting (or snapping) off the tips of each bean pod as well as snapping them in halves. This is the part that takes the most time except for cooking.
Chop 4 garlic cloves and 2 onions finely. Cook them in a soup casserole pot with a 2-3 tablespoons of olive oil, 1 level tablespoon of turmeric and 1 level tablespoon of paprika for about 10 minutes to soften the onion.
Cut thinly 2 carrots and 1 celery branch and peel and cut 2 potatoes into dice of about 1cm3. Add them to the casserole with a small glass of water and continue cooking for about 15 minutes (covered with a lid) to soften the veggies.

Chopped carrots and potatoes for a green-beans soup.

Clean 1 bell pepper of seeds, cut it in two and add it the casserole together with 2l of water, 500g of green beans, 3-4 pepper grains, dill and parsley.
Combine everything together and let cook on a medium-low heat for about 30-35 minutes. If you like you bean pods well cooked and soft let it cook for about 45-50 minutes.
Let the green-beans soup cool a bit before serving sprinkled with some fresh parsley.
---
---