Tufahije – walnut stuffed baked apples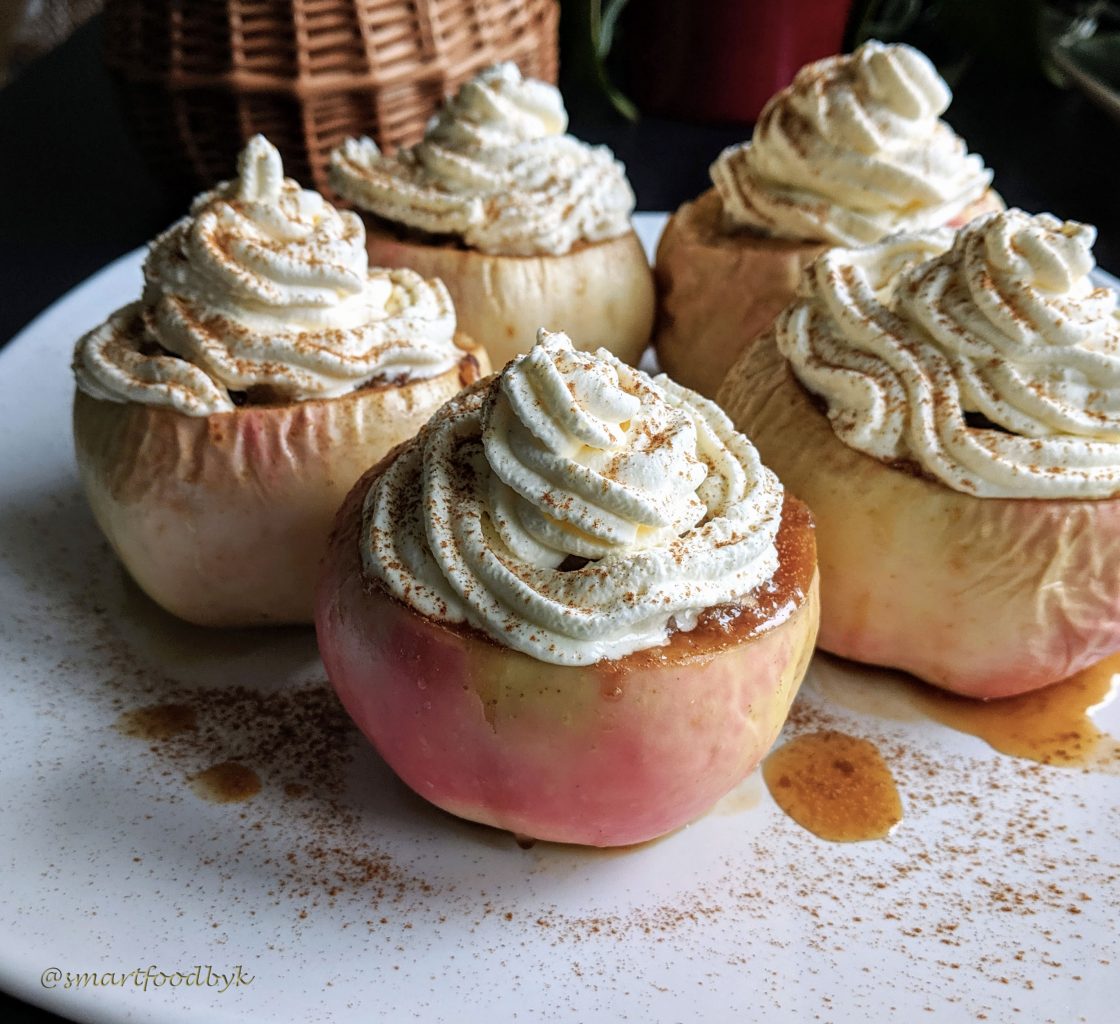 Tufahije (it is a plural, tuffaha means apple in Arabic) are one of those simple autumn desserts I looooved when I was a kid. You can find it all around the place in the Balkans but it was brought to us by the Turks from the time of the Ottoman Empire. My auntie used to bake them very slowly (low temperature) on the top of her traditional tiled stove (kaljeva pec, za poznavaoce 😉 ) that had central position in her big dining room and the role of central heating too. The whole house would smell of apples and cinnamon. It is amazing how vivid our olfactive memories can be.
As for any traditional recipe that has been around for decades or centuries, like Tufahije, everyone probably has her/his own way of making them. Peeling them first and then cooking them in the water with lots of sugar is one of them but I believe the recipe below is healthier and much more falvourful.
"Red Boskoop" variety, or "Kožara" in Serbian, is the best for this recipe but any apple sort is good. I made these in the photo with the apples from our apple tree in the garden. As the tree came with the house we moved into I had no idea what variety it was. But who cares, the apples are delicious.
Tufahije are vegan friendly, gluten and lactose free and are deliciously simple to make! The whipped cream is completely optional, they are great without it too.
Servings: 5. Total time: 60 minutes (preparation 30 min, baking 30 min)
INGREDIENTS (organic and in order of use)
100g of Walnuts (50g ground, 50g crushed in small pieces)
2 tablespoons of Unrefined Cane Sugar
2 tablespoons of Honey (or additional 1-2 spoons of cane sugar or Maple for a vegan friendly version)
1 Lemon (juice and zest)
5 big apples
100ml of Double Cream to whip (or Coconut Cream for my vegan friends)
1 teaspoon of Cinnamon
PREPAPARTION
Start by preparing the stuffing. Combine together 50g of ground walnuts, 50g of crushed walnuts, 2 tablespoons of unrefined sugar (could use the coconut sugar too), 2 tablespoons of honey, juice of 1 lemon and the zest of a half of the lemon.

Tufahije stuffing.

Wash the apples and cut the very top of each. Take the seedy part out making sure not to make a whole on the other end. When the seeds are out, carve the inside of the apples more to keep about 1,5 cm thick "wall". Chop the flesh of the apples in small pieces and add it to the stuffing.
Fill the apples with the stuffing and cover them with their tops.

Tufahije – apples stuffed with walnuts, honey, sugar and lemon.

You can bake them at 200°C for about 30 minutes or take it slower to make them even more melting at 160°C for about 50-60 minutes.
Let them cool before decorating with some whipped cream and a sprinkle of cinnamon.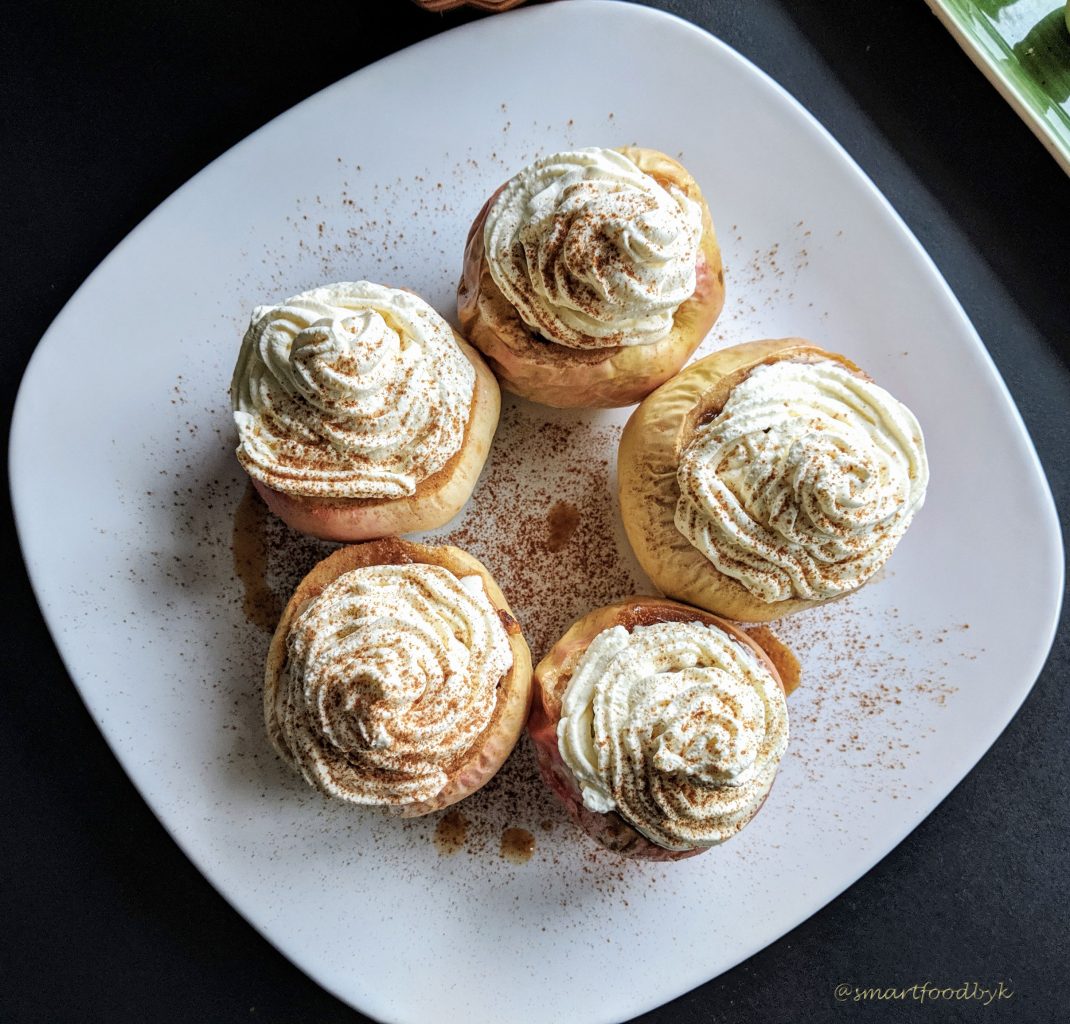 ---
---