Broccoli salad with white grapes, Gouda & cashews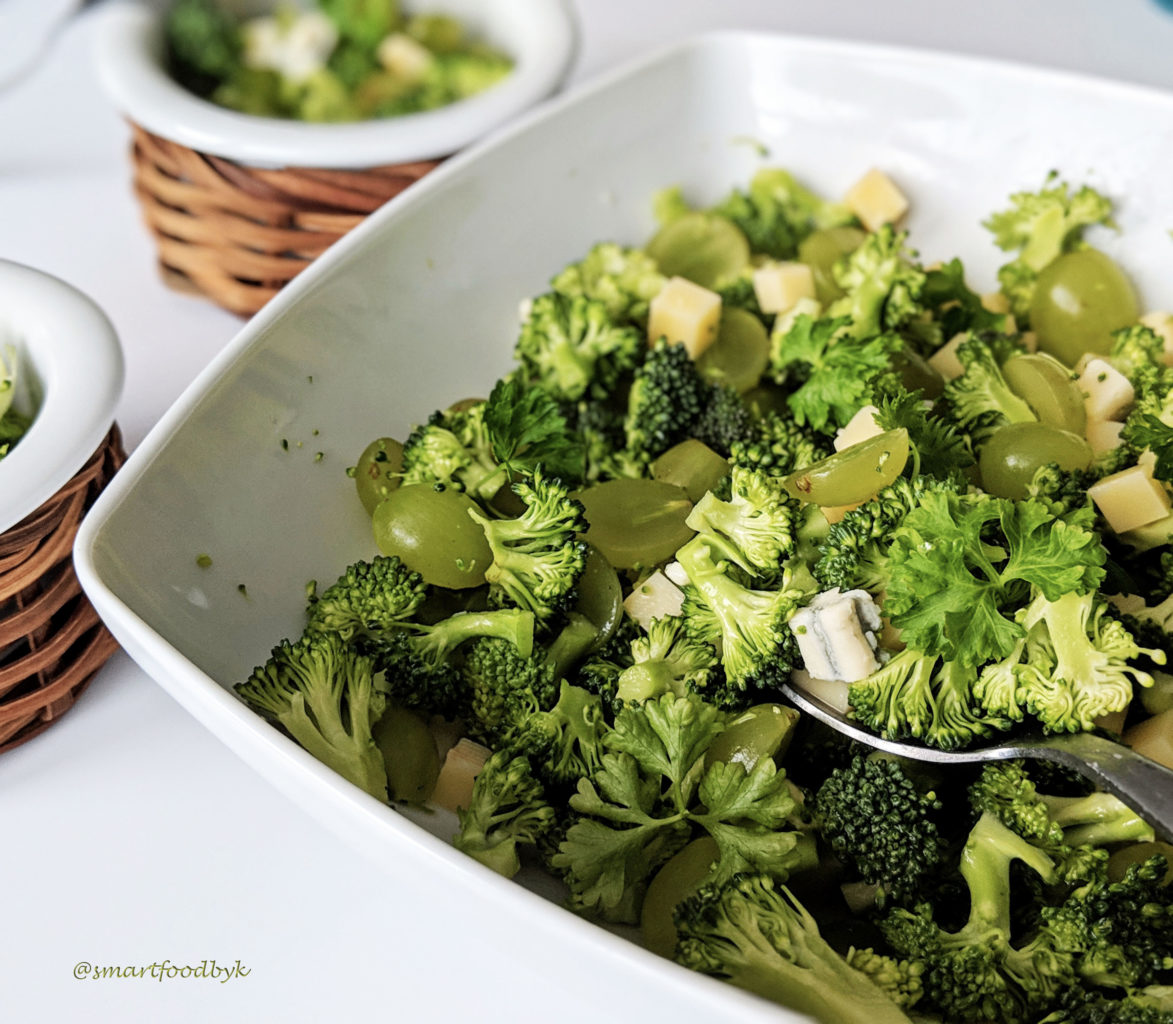 When everything is icy white outside, like these days in Stockholm, our body (and soul) needs a maximum of nutritive support. This green broccoli salad with grapes, cheese and nuts is full of vitamins and proteins. It is ready in only 10-15 minutes, the time to cut the ingredients. I discovered it at my childhood friend's, Nataša, and I found the combination of ingredients absolutely divine. Are you ready?
Serves: 2 for light lunch or 4 as a starter. Preparation time: 15 minutes.
INGREDIENTS (organic and in order of use)
60g of Cashew Nuts
200g of Broccoli ("flowers" without stalks)
200g of White Grapes
120g of Gouda
1 small handful of fresh Parsley
3 teaspoons of Agave Syrup (or Maple)
3 tablespoons of White Wine Vinegar (or Cider)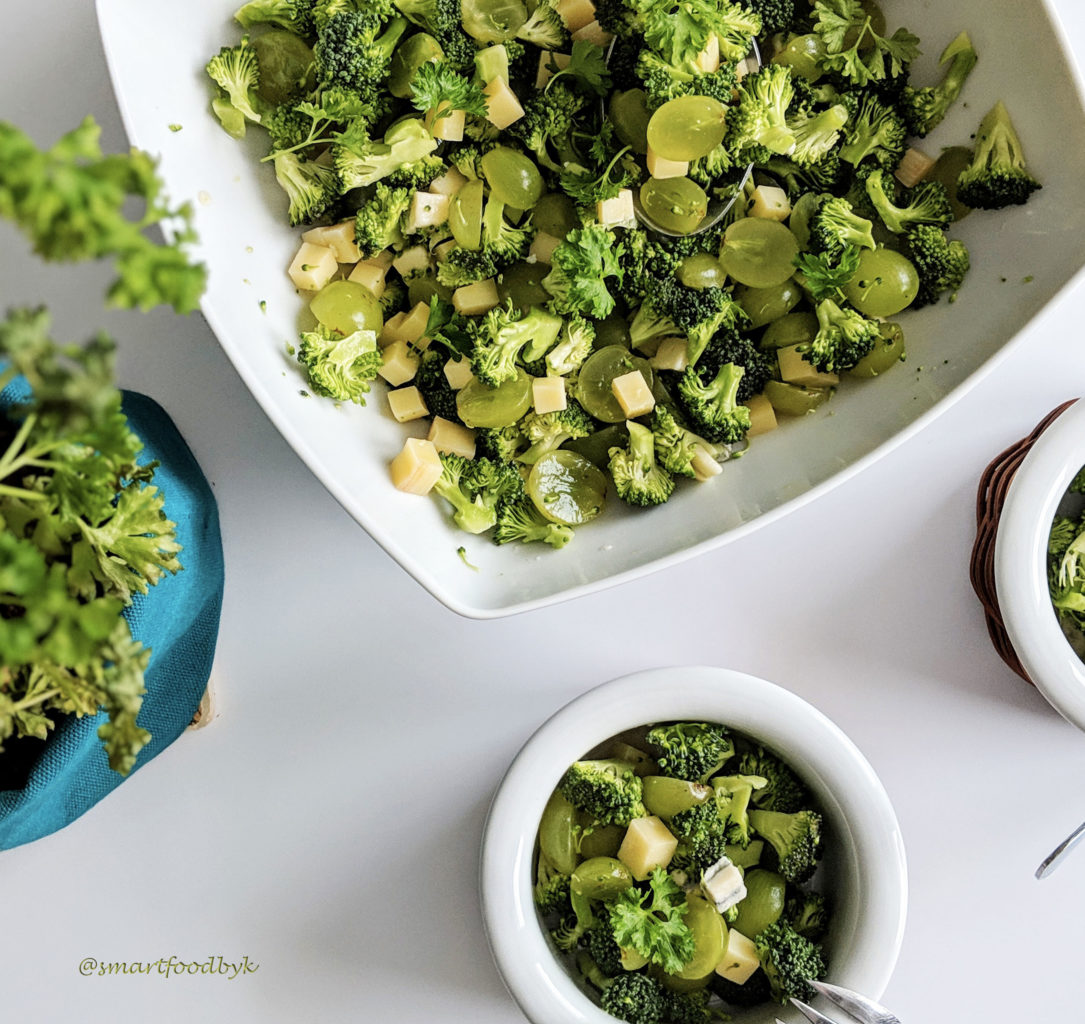 PREPARATION
Roast 60g of cashew nuts in the oven at 180°C for about 10-12 minutes.
Chop 200g of broccoli into small flowers (no stalks this time), cut the grapes in halves and gouda in small dice.
Mix 3 tablespoons of vinegar with 3 teaspoons of agave syrup.
Mix all the ingredients together in a salad bowl and add coarsely chopped fresh parsley.
Take the cashews out of the oven after 10-12 minutes, crush them and add in the salad.
Stir everything together and enjoy 🙂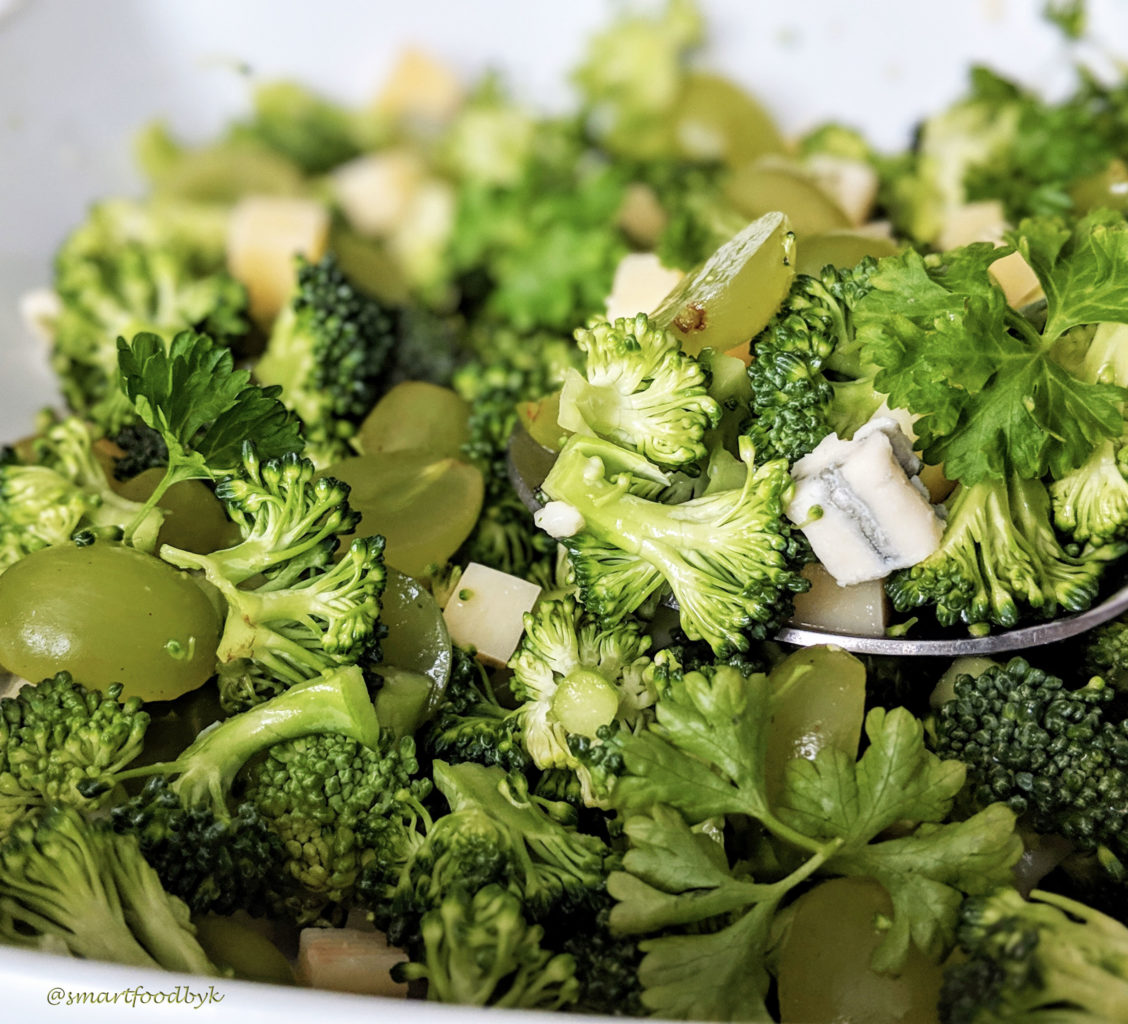 The salad in the picture above is a bit different. I replaced a portion of Gouda with Roquefort for a more intense flavour 😉 and for the love of the irresistible combination of this French cheese and grapes.
---
---