Green vegetables quiche with mustard and Gouda cheese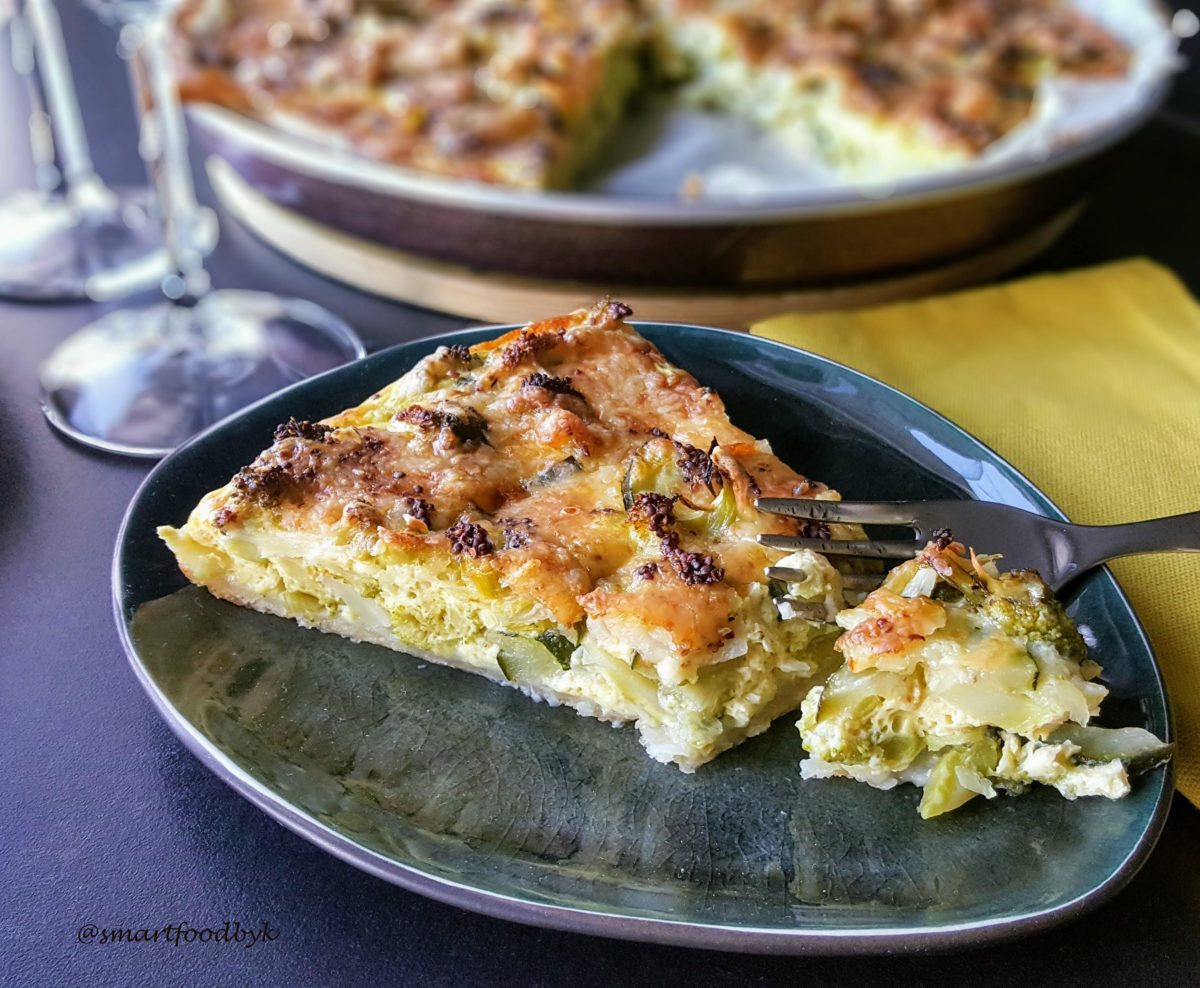 When you do not know what to prepare for dinner there is always a pie option! Most of the time I have a small stock of vegetables, pie dough and eggs in the fridge so it is really an easy path to a wholesome meal. Feel free to experiment with different combinations of vegetables, I promise you could not go wrong in the end. Try this green vegetables quiche with mustard and gouda cheese and tell me if broccoli, leek and courgette would be your choice of vegetables as well. And if not what would be your favourite green vegetable combination 😉
Serves: 4 – 6. Total time: 1h (preparation 25 min, baking 35 min)
INGREDIENTS (organic, in order of use)
1 Shortcrust Pastry
400g of Broccoli (medium)
1 Leek (medium)
1 Courgette (big)
3 tablespoons of Olive Oil
1 Garlic clove
1 teaspoon of dried Thyme
2-3 pinches of Unrefined Salt (sea ou Himalayan)
4 Eggs
1 level tablespoon of Wholegrain Mustard (old style mustard)
200ml of Oat Cream (or Spelt or Soya)
120g of grated Gouda
It becomes easily lactose-free with a non-dairy cheese variety.
PREPARATION
Wash and chop the vegetables:
– leek into rings of 2-3 mm wide (with green parts)
– courgette first halved horisontally and then cut in slices of 2-3 mm wide
Remove the main "trunk" of broccoli, it will not be used. All the other smaller branches that hold the broccoli "flowers" together are good. Chop them into thin slices (2 mm) then cut the broccoli flowers into 2-3 cm pieces.
Stir the 3 vegetables with olive oil, thyme, crushed garlic and salt in a large pan on a medium temperature for about 15 minutes. Cover the pan with a lid to preserve some vitamins from evaporation and save energy. The vegetables should not be cooked just softened.
While the vegetables are cooking spread the dough in your pie dish (oiled or covered in baking paper, mine is 23cm in diameter) and preheat the oven to 200°C.
Whisk 4 eggs for a few minutes in a bowl, to make them slightly foaming. Add oat cream and wholegrain mustard and whisk a little longer to incorporate them well.
Spread the vegetables directly on the dough and pour in the egg/cream/mustard mixture all over the veggies.
Sprinkle with grated Gouda (Cheddar is good too) and bake at 200°C for 30-35 minutes.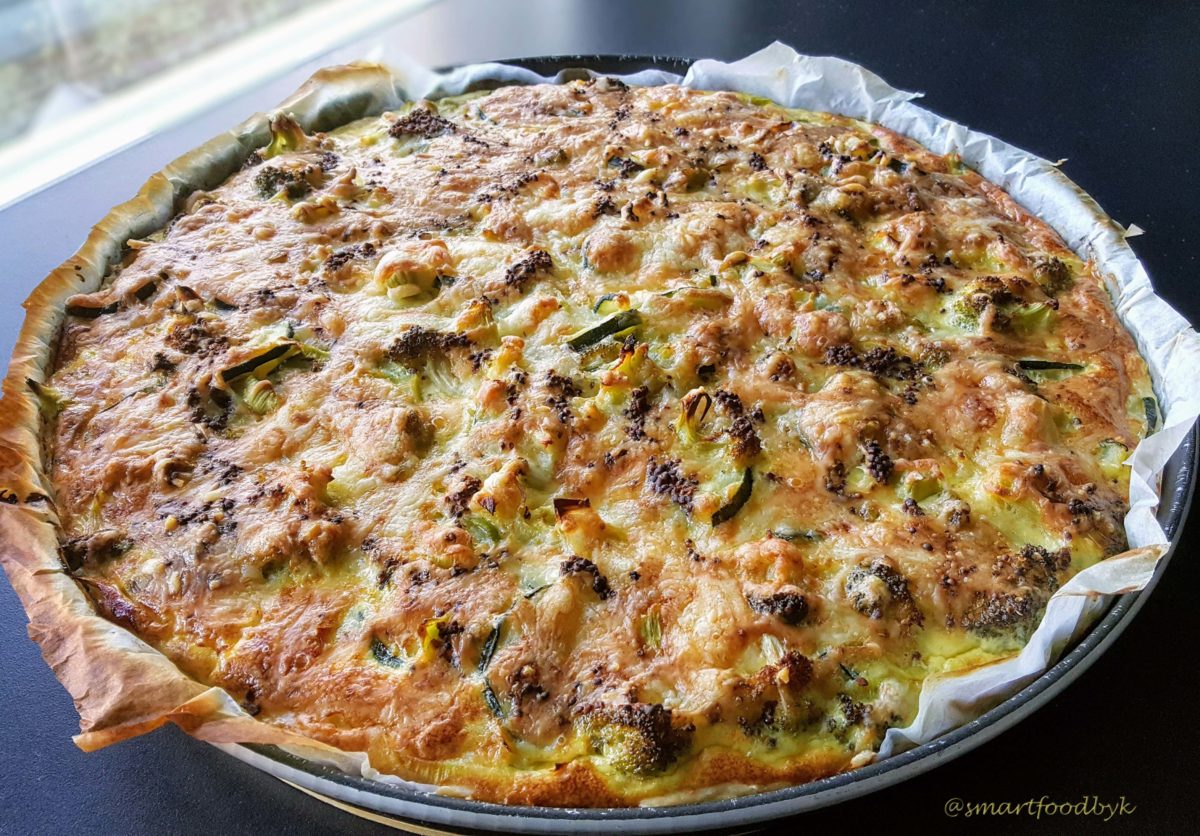 ---
---