Wholesome generous grain bread (and gluten free)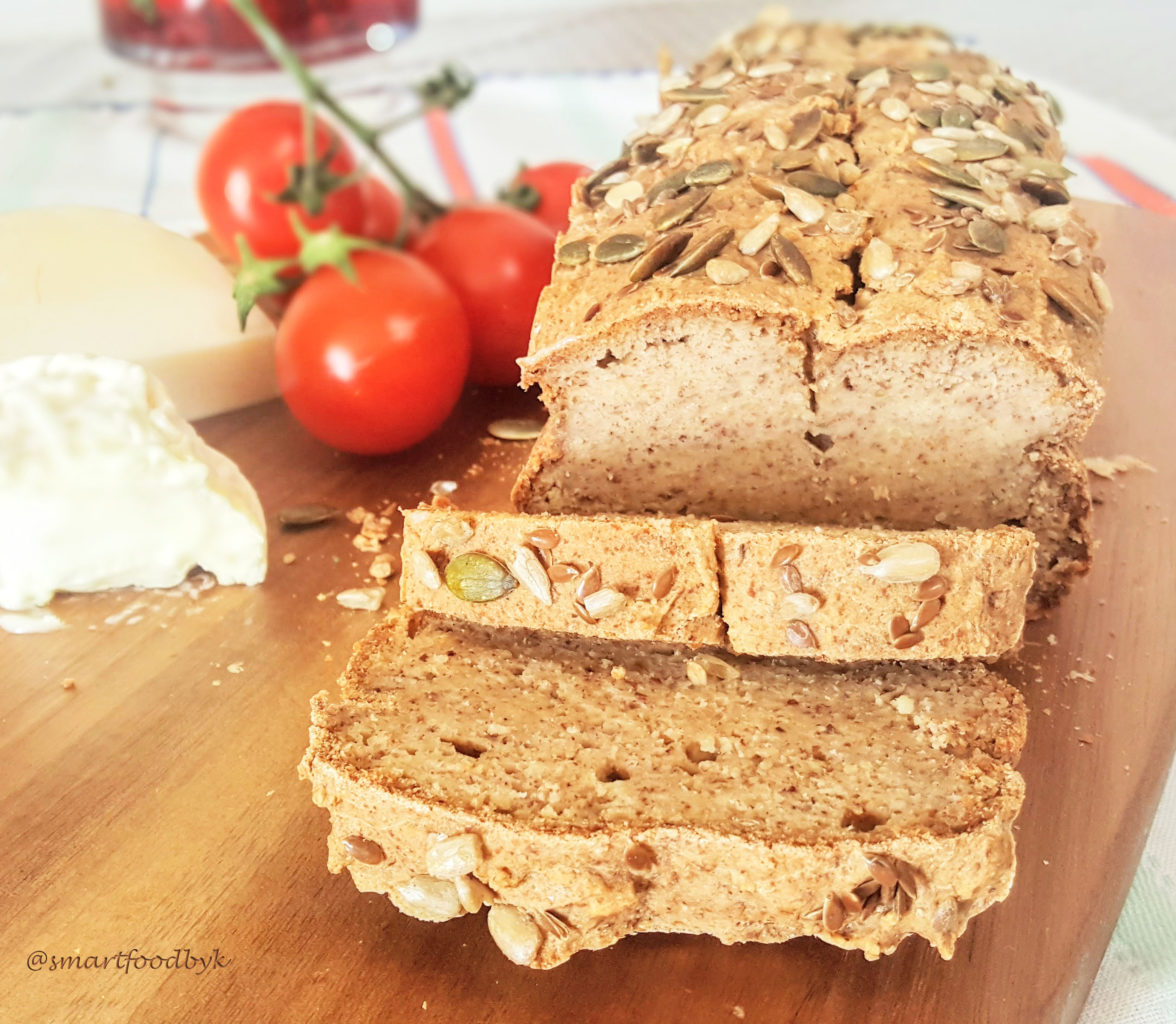 This bread is delicious and so easy to make! With a bit of patience and a good food processor anybody can do it. It is made of wholegrain "cereals" and it is full of fibres, proteins, vitamins (specially vitamins B) and minerals to keep you going for long hours in a super healthy way.
And it is gluten free! Not that I personally have a gluten problem but I am happy to share this recipe with all of you who do.
Since I have found it at The Wholehearted Eats (thank you!) I have tried several grain combinations (spelt, lentilles, chia, among others) to finally adopt this one 😉 I still need to try with rye (one of my favourite) added to the combination, I'll definitively keep you posted when I do.
Servings: 12-15 slices. Grains soaking time: 8 hours minimum. Preparation time: 15 min. Baking time: 90 minutes.
INGREDIENTS (organic)
150g of Millet
125g of Buckwheat
100g of Quinoa
4 tbsp of Psyllium Seed Husk
2 glasses of lukewarm Water (2 x 25cl)
1 tbsp of Agave Syrup
1 tbsp of Apple Cider Vinegar
3 tbsp of Olive Oil
1 tsp of non-refined Salt
1 tsp of Baking Soda
Sesame, pumpkin, sunflower, linseed or any other seeds or flakes you like for garnish.
PREPARATION
The preparation should start the night before because the grains need to soak at least 8 hours. Rinse them first and than put them together in a big bowl completely covered in cold water to soak overnight stored in your fridge.
The next morning rinse the grains well and drain them thoroughly. Use the water they soaked in and the rinsing water to feed your plants, they will love it!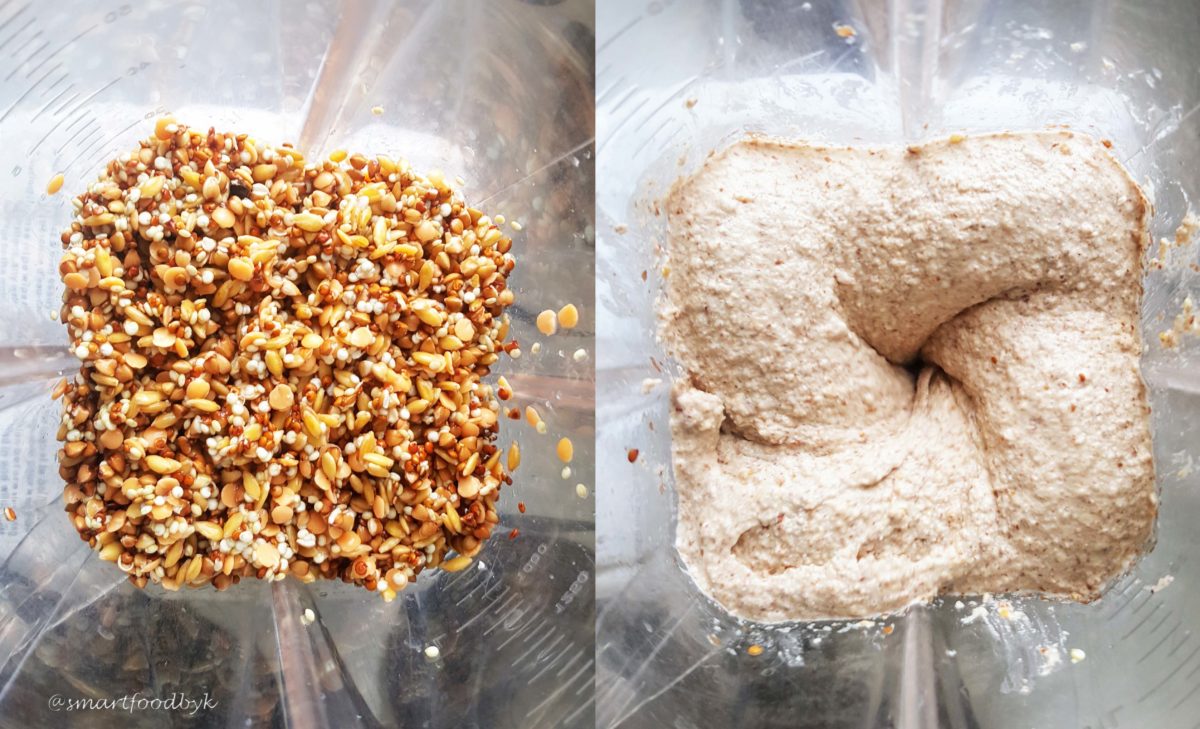 Stir 4 tbsp of psyllium (it has proven cholesterol-lowering effects) with 1 glass lukewarm water and let it rest for 10 minutes. While it is resting, put grains, oil, baking soda, agave syrup, 1 glass of water, salt and cider vinegar in your blender and process for a minute to ground the grains coarsely. Add the psyllium that has now turned to jell and mix for 1-2 minutes more until the batter is sticky, but some grains are still visible. Be careful not to over-mix it.
Pour the dough into a greased loaf pan and sprinkle with seeds of your choice. Bake at 180°C (360 F) for approximately 90 minutes. Around 45 minutes in the oven, make a few cuts at the top of the loaf with the tip of a knife to help extra steam escape (important step).
When the bread is ready take it out and let it cool a bit before removing from pan. It will fall once taken out and that is normal. Wait until it is entirely cool before slicing. The loaf will stay unaltered for several days and it will be as delicious at the end as it is in the first hour.
---
---