Almond Flour, Chocolate Orange Muffins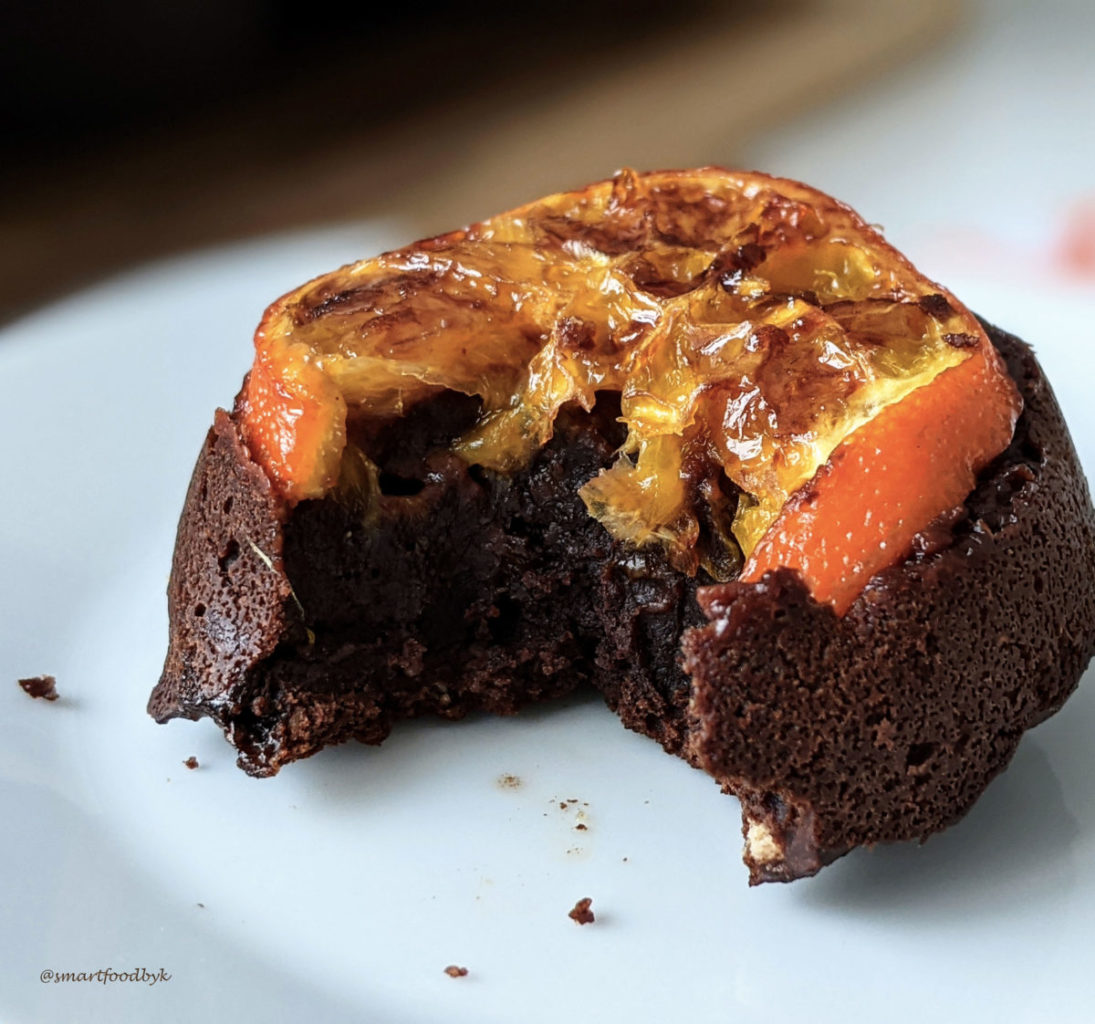 A combination of orange and chocolate has always been my favourite. I have tested many different recipes but I am always coming back to these chocolate orange muffins. They are really very easy to make so I guess this is one of the reasons. My boys love them and I love to please my boys, is another. The most important reason, however is their deliciousness! They are moist, orange scented and rich in chocolate with a melting slice of unpeeled orange adding a touch of sweet bitterness.
No butter, no dairy, no eggs! Only whole food, unrefined and unprocessed ingredients: ground almonds, organic oranges, raw cocoa, dark chocolate… A mouthful of  decadently tasting healthness (I know it's not a proper word but hey, I'm a creative soul, hihihi).
Serves: 10-12 muffins. Total time: 1h (preparatin 30 mins, baking 30 mins)
INGREDIENTS (organic and in order of use)
150g of ground Almonds (or a mix of Almonds and Hazelnuts)
130g of Flour (I use a mix of Wheat and Rye Flour)
120g of Unrefined Sugar
60g of Raw Cocoa
2 tsp of Baking Powder
Zest of 1 Orange
70g of Dark Chocolate (ideally 70%)
350ml of Water
Juice of 1 Orange with pulp (about 50ml)
1 tbsp of Cider Vinegar
2 medium-small Oranges to slice
PREPARATION
Mix all the dry ingredients together in a big bowl: 150g of almonds, 130g of flour, 120g of unrefined sugar, 60g of raw cocoa, 2 teaspoons of baking powder.
Add: zest and juice (with pulp) of 1 orange, 70g of melted dark chocolate, 1 tablespoon of cider vinegar and about 350ml of water.
Mix everything together with a whip into a thick batter.
Preheat the oven to 200°C.
Cut the two remaining oranges into 5-10mm thick slices with the peel. Sprinkle some unrefined sugar at the bottom of each muffin mould and place one slice of orange in each mould. If a slice is too big for the mould cut out a small triangle to reduce it, as in the photo below.
Pour about 2 tablespoons of the batter in each of the orange sliced muffin moulds.
Bake for about 30 minutes (no fan) at 200°C.
Let the muffins cool before you unmould them and serve upside down.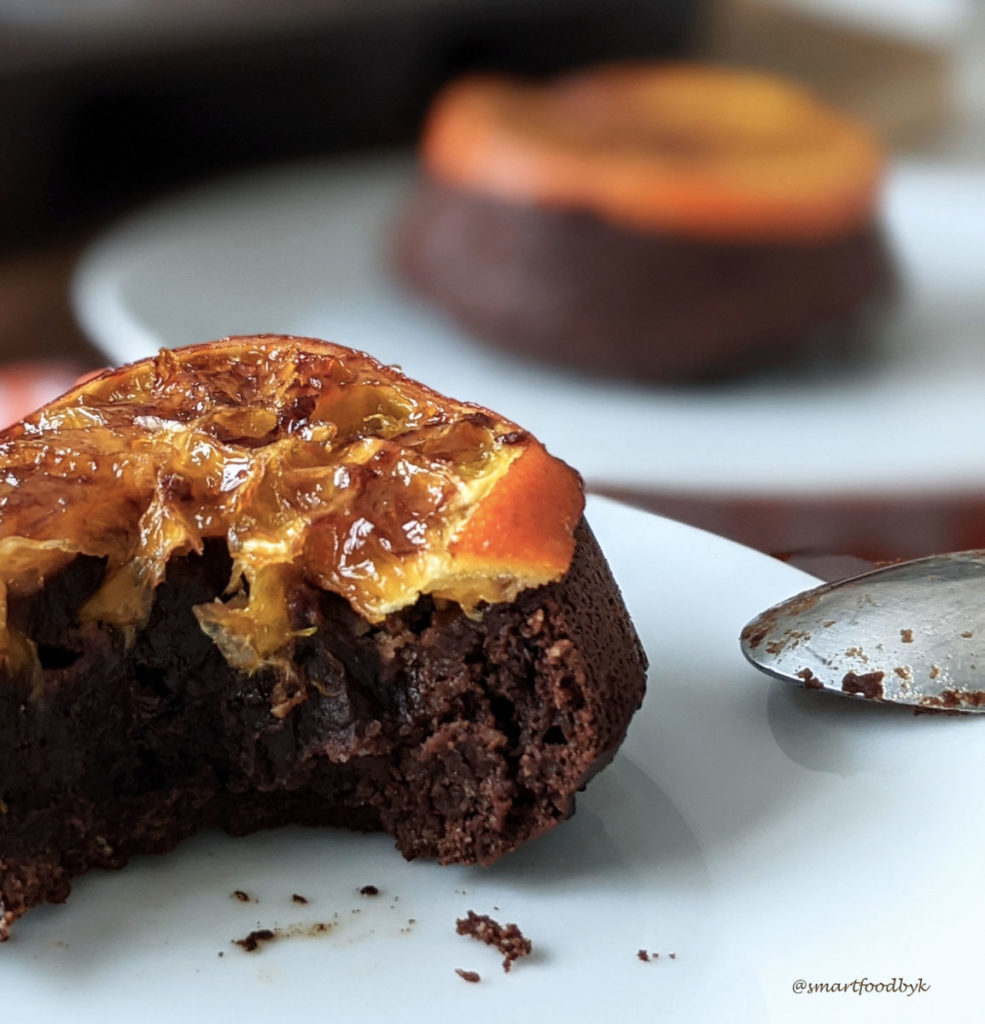 ---
---