Vegan fluffy chocolate cake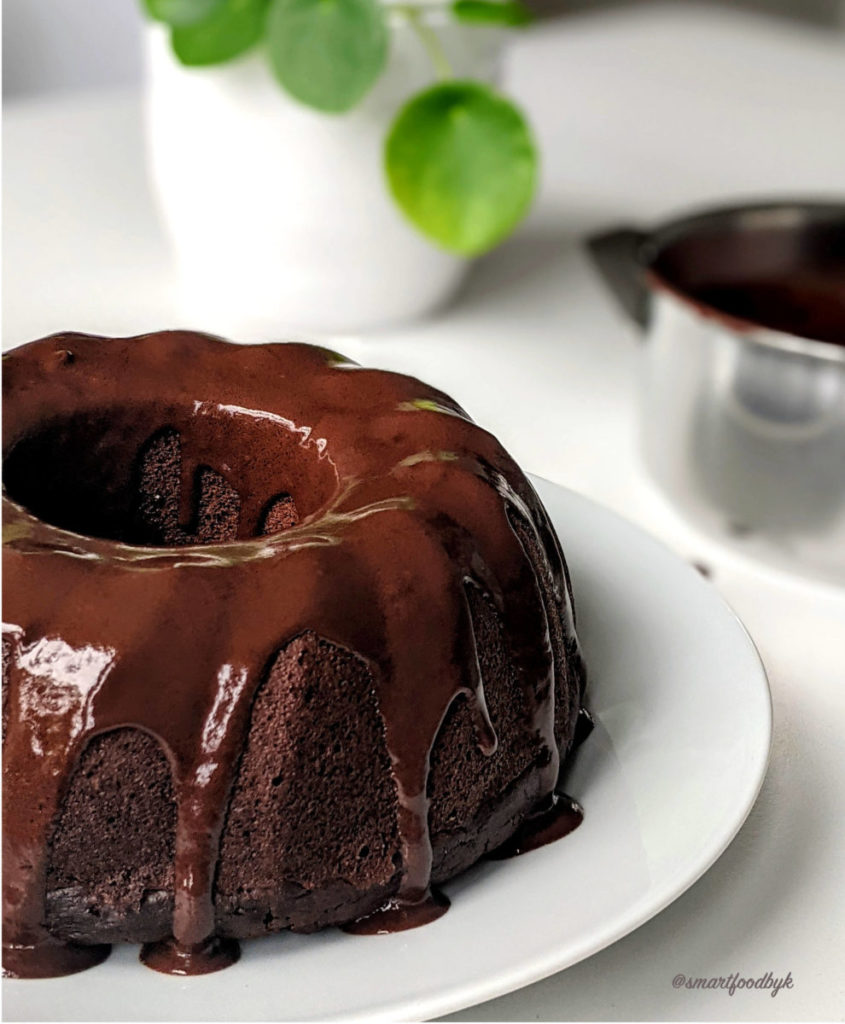 OK, how many of you plant-based dessert apprentices (including myself) have been frustrated with the texture of your cakes and especially chocolate cakes? No matter how hard we try they always seem to turn out denser and somehow heavier than what we would like them to be. As if they were not baked enough… And, yes, I know, they should be baked at lower temperatures and longer, but still. It almost made me regret eggs but I do not give up that easily 😉 I finally nailed it with the recipe below: plant-based FLUFFY chocolate cake!
The texture is just perfect: light with just the right balance between airy and moist. Topped with a rich dark chocolate ganache, how could you resist! Furthermore, it preserves that beautiful texture for two days and maybe longer but it never survives past two days at home, so no promises hihihi 😉
Let's dive in!
Serves: 8-10 pieces. Total time: 1h (preparatin 20 mins, baking 35-40 mins)
INGREDIENTS (organic and in order of use)
The Fluffy Chocolate Cake
200g of Flour
4 tbsp of Raw Cocoa
10 tbsp of Unrefined Sugar
2 tsp of Baking Soda
80g Walnuts
or 40g of Walnut and 40g of Hazelnuts
1 medium size Apple
200ml thick Plant-based Yoghurt (I use Soy)
100ml Plant-based milk (Soy or Oat)
100ml neutral Oil (I use Sunflower or Rapeseed)
1 tsp of Vanilla Extract (or grains from 1 pod)
The Ganache
100ml Plant-based Double Cream
50g of Dark Chocolate (70% – 85%)
PREPARATION
Blend the apple (seeded, but not peeled) with the 80g of walnuts until creamy in your blender or food processor.
Add 200ml of soy yoghurt, 100ml of plant-based milk, 100ml of oil and 1 tsp of vanilla extract and blend again well all together.
Preheat oven to 180°C.
In a big bowl combine the 200g of flour, 4 tbsp of cocoa, 8 tbsp of unrefined sugar and  2 tsp of baking soda. Add the mix from the blender.
Combine everything together with a whip to obtain an even batter.
Pour the batter into your cake mould (mine is 23cm of diameter with a hole in the middle) and bake at 180°C 35 to 40 minutes (knife test).
Let cool for a few minutes before unmoulding the cake.

Unmoulded cake.

While the cake is baking, prepare the ganache. Pour 100ml of plant-based whipping cream (double cream) into a small casserole on a low-medium heat. Add 50g of dark chocolate and let simmer until the chocolate is melted and perfectly blended with the cream.
Unmould the cake and let cool a bit (it can still be slightly warm but not hot) before you pour the ganache on top of it.

Fluffy chocolate cake with a rich dark chocolate ganache.

A slice of chocolate deliciousness 😉
---
---