4 x 5 Cooking basics that you need to start cooking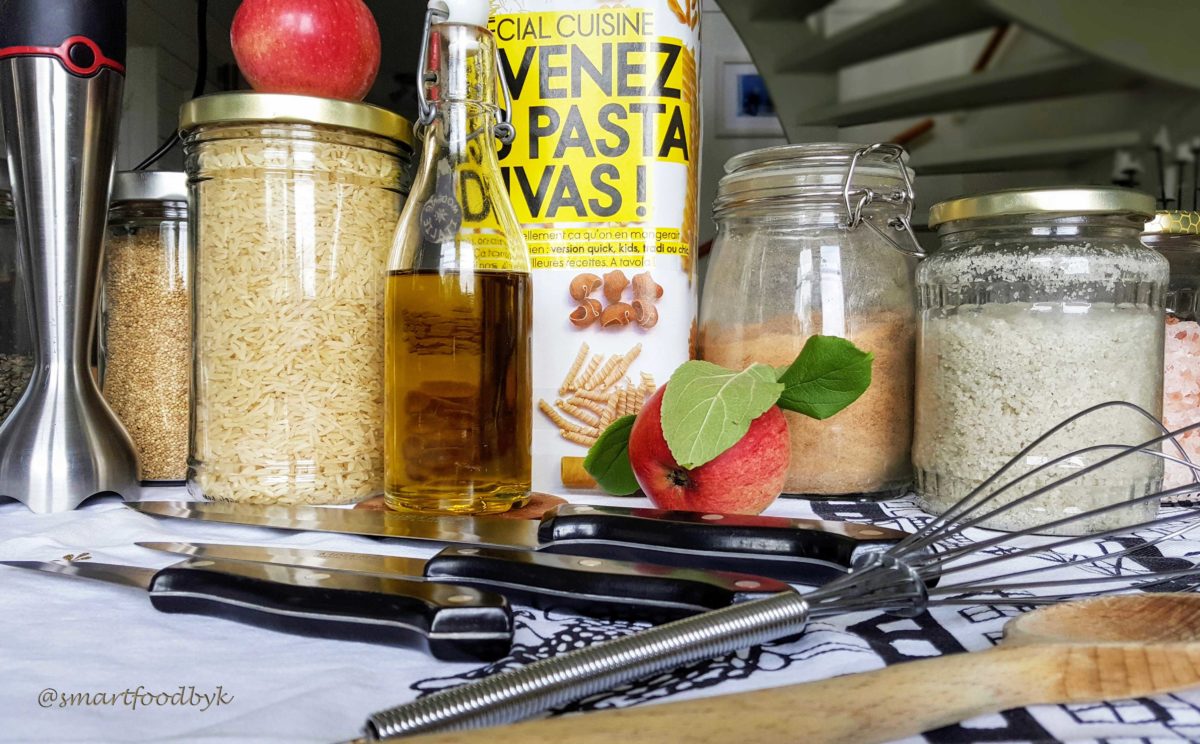 Let's say that you are now convinced that cooking more often is the right path to eating healthier and tastier food. After many "I-ll-start-tomorrows" you have decided that tomorrow has finally come and you have even found your favourite cooking blog or an on-line recipe application. It seems like all that is left to do is go shop for the ingredients and cook. Well there is one last thing you need to make sure you have: cooking basics 🙂
4 x 5 basic tools and ingredients necessary even for the simplest meals that you will build your own ideal kitchen upon. You probably already have some (or all) of them but let's just do the check list together:
POTS & PANS
1. Pressure cooker
It is ideal for cooking soups and potages, boiling vegetables, rice and pasta. It reduces the cooking time and helps preserving nutrients. Mine is quite old, +15 years, but it's simple mechanism still functions perfectly
2. Large skillet
It is a sort of a deep frying pan ideal for preparing one-pot meals like Pad Thai for example or risotto or any kind of pasta. You would ideally buy a non-stick one. As I am not reassured by those "Teflon" non-stick pan, I have decided to invest a bit and buy an ecological stone/ceramic surface skillet that is proven harmless to our health. Unless you stick your knife in it and try hard to scratch it, it should last long.
3. Cast iron oven proof dish
There is nothing better for you roasts, gratins and even bread baking. Moreover if you buy a brand with a proven record of durability and longevity it may last you a lifetime.
4. Pie dish
Any would do, metal, porcelain, pyrex, ceramics…
5. Cake oven dish or mould
I like my cakes to be of rectangular shape but once again you can choose any form and any oven proof material.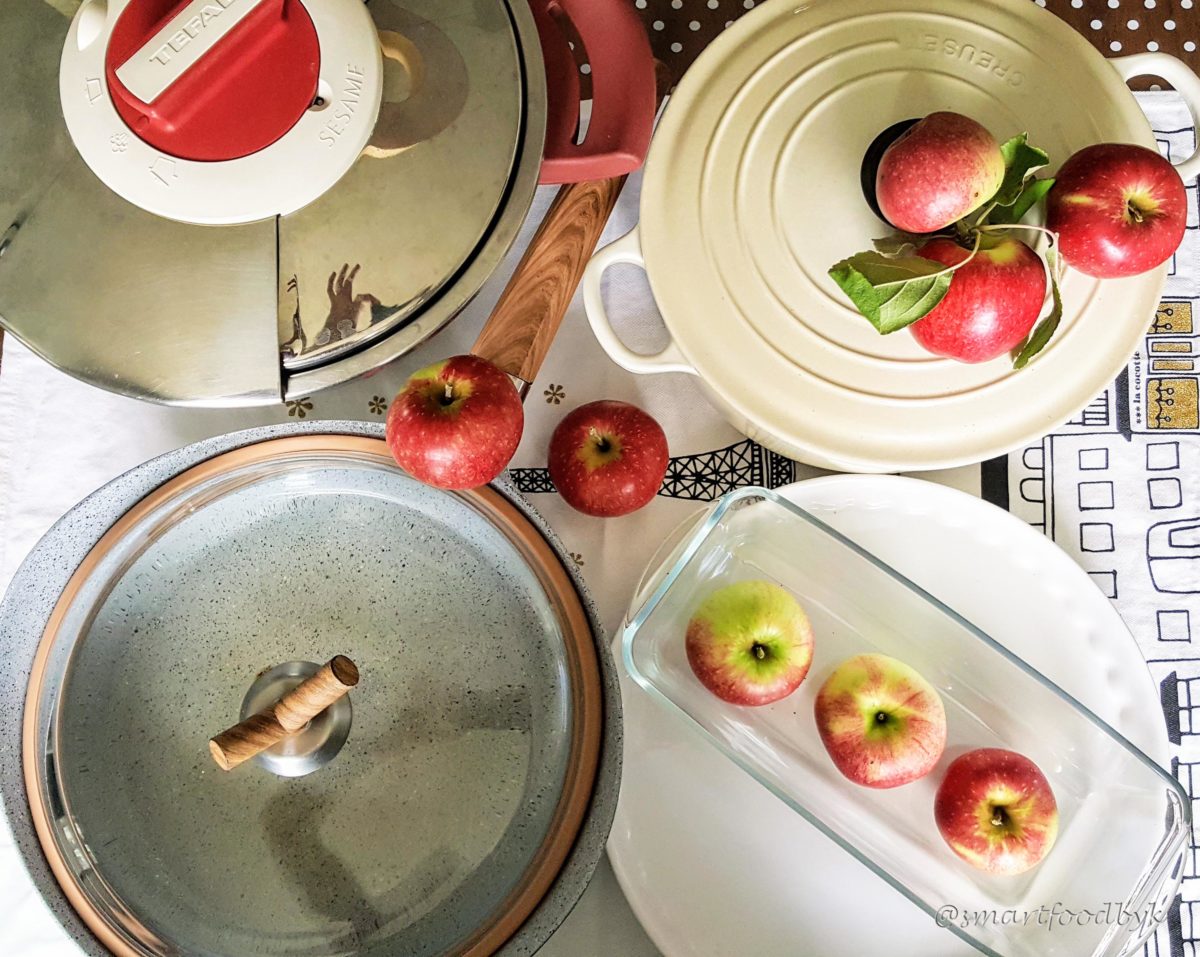 UTENSILS & APPLIANCES
1. Sharp knives
I would say that 3 sharp knives of different sizes and blade shapes should be enough to start with. You would definitively need a big one with a large blade to half a cabbage for example and a (much) smaller one to thinly chop a garlic clove 😉
2. Chopping board
If you are going to cook you are definitively going to chop! The wooden boards are more beautiful and moreover natural but they may be difficult to clean and could retain food bacteria. I use them rather for serving than for chopping food. Plastic ones are more practical, easy to clean and bacteria free (if cleaned well of course).
3. Wooden spoons
If you are not a fan of garlic scented desserts, you would probably need one for your savoury dishes and one for desserts.
4. Whisk
To whisks eggs and all other kinds of preparations.
5. Hand blender
For potages, smoothies, purées…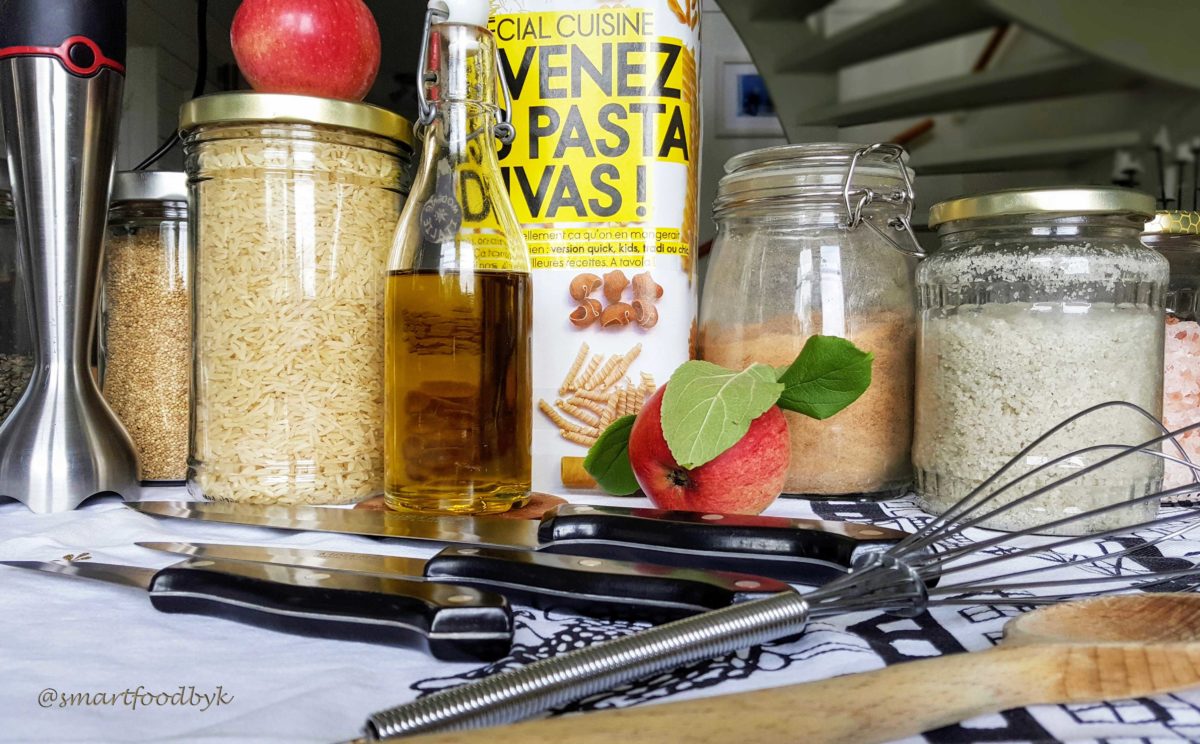 INGREDIENTS (organic ideally)
1. Pasta!
At least spaghetti and one short kind (like penne or farfalle) for various pasta salades. Some of the simplest and most delicious meals are one-pot pasta dishes. To this category I would also add rice noodles for Pad Thai and Asian flavoured soups.
2. Rice
To fully benefit from its nutrients buy wholegrain or semi-milled rice. Basmati for its long grains and rich flavour, thai for its delicate jasmin scent and tender grains or any other that you prefer.
3. Flour (white & wholegrain wheat and buckwheat at least)
Avoid white flour as much as you can (the article in the link explains why). Even for desserts mix it with other more nutritive alternatives whenever you can (like in this intense lemon cake).
4. Garlic & onion
These two are the basic ingredients of almost every savoury dish recipe in the world.
5. Fresh vegetables and fruit
A selection of your favourite or recipe required veggies and fruit that you would buy once a week and use during the week ahead.
CONDIMENTS, HERBS & SPICES (organic ideally)
1. Olive oil
The healthiest cooking grease that exists. Find out more about why it is the best alternative in the article in the link.
2. Unrefined sea salt (fine and coarse)
Definitively ban refined salt from your life. It is a processed product stripped of all nutritional value and harmful to your health. Find out more in the article in the link. Use the unrefined instead, fine or coarsly ground depending on the dish you prepare.
3. Unrefined sugar
Like refined salt, white refined sugar is a product harmful to your health. To make things even worse, research shows it is as addictive as cocaine. Find out about healthier alternatives in the article in the link. And keep in mind that even healthier alternatives are to be consumed as less as possible.
4. Fresh herbs (basil, parsley, dill, coriander, thym)
These are the magical ingredients that can completely change the flavour of your meal. Most of them have medicinal proprieties very beneficial to your health. Add them at the very end of cooking process or even when the meal is off the heat and in your plate to preserve their flavours and nutrients.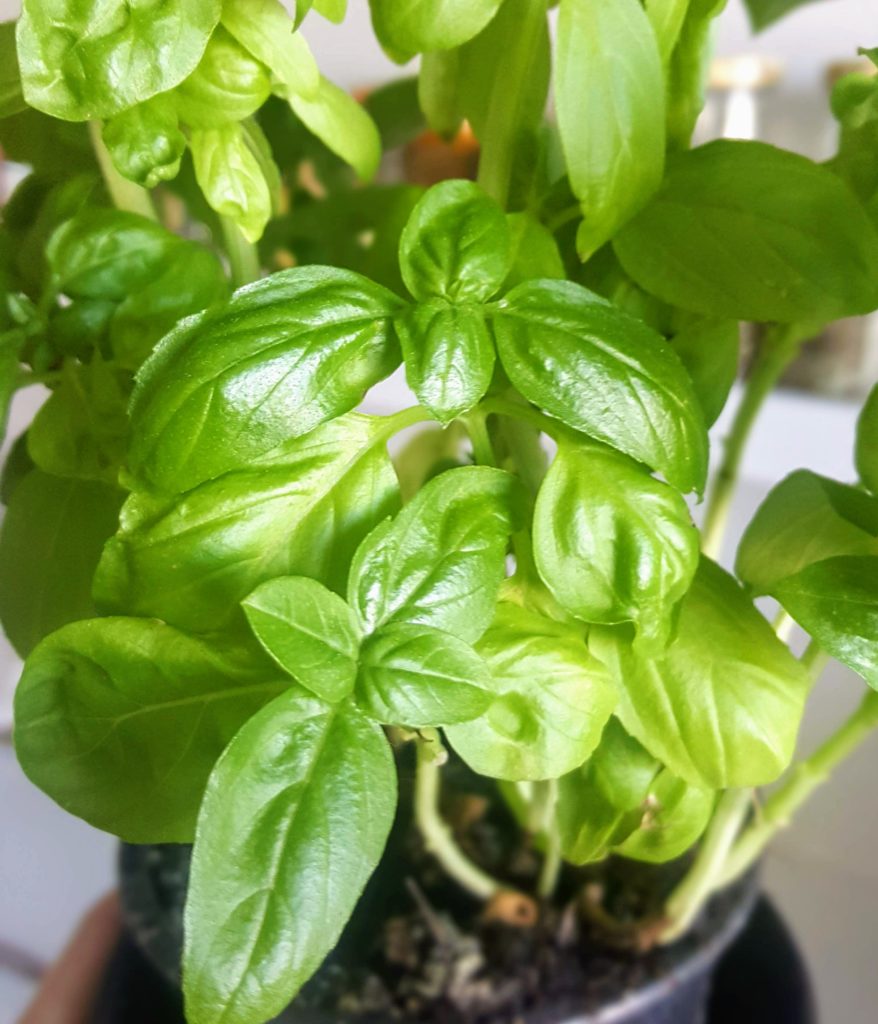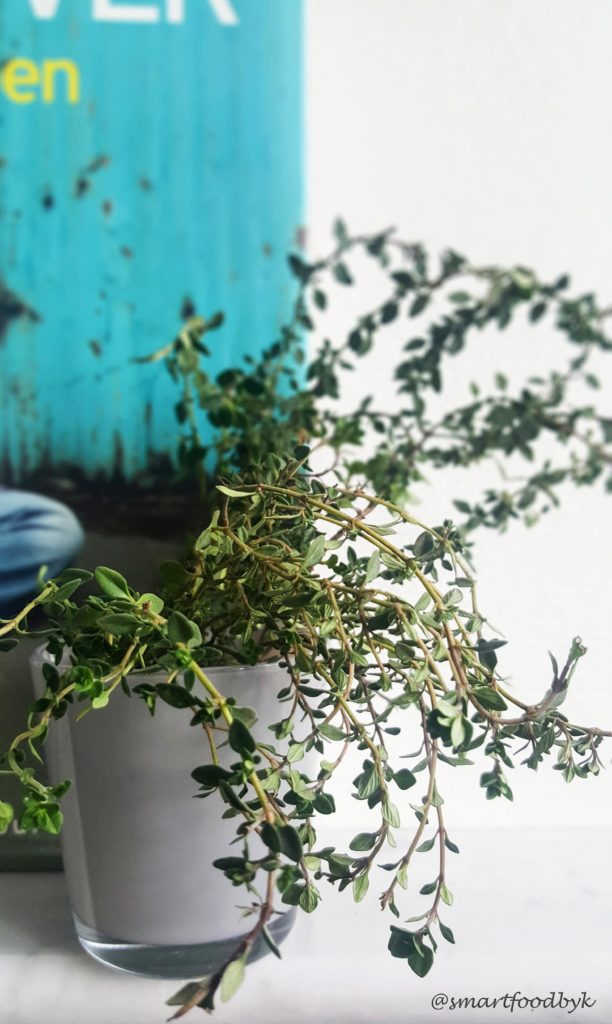 5. Dry or powder herbs and spices (curcuma, curry, thym, bayleaves, rosemary, oregano)
Unlike fresh herbs, dry ones should be added during the cooking process to best reveal their powerful flavours. They have the same magic and medicinal powers as the fresh ones.
Now you are ready to go!
If you are as crazy about eating good food as I am give yourself a chance. Start cooking, do not be afraid to experiment and soon enough you will find it fun, enriching and sooo gratifying. I am sure that there is a chef inside you screaming to get out 😉
---
---