Shepherd's pie, 100% plant-based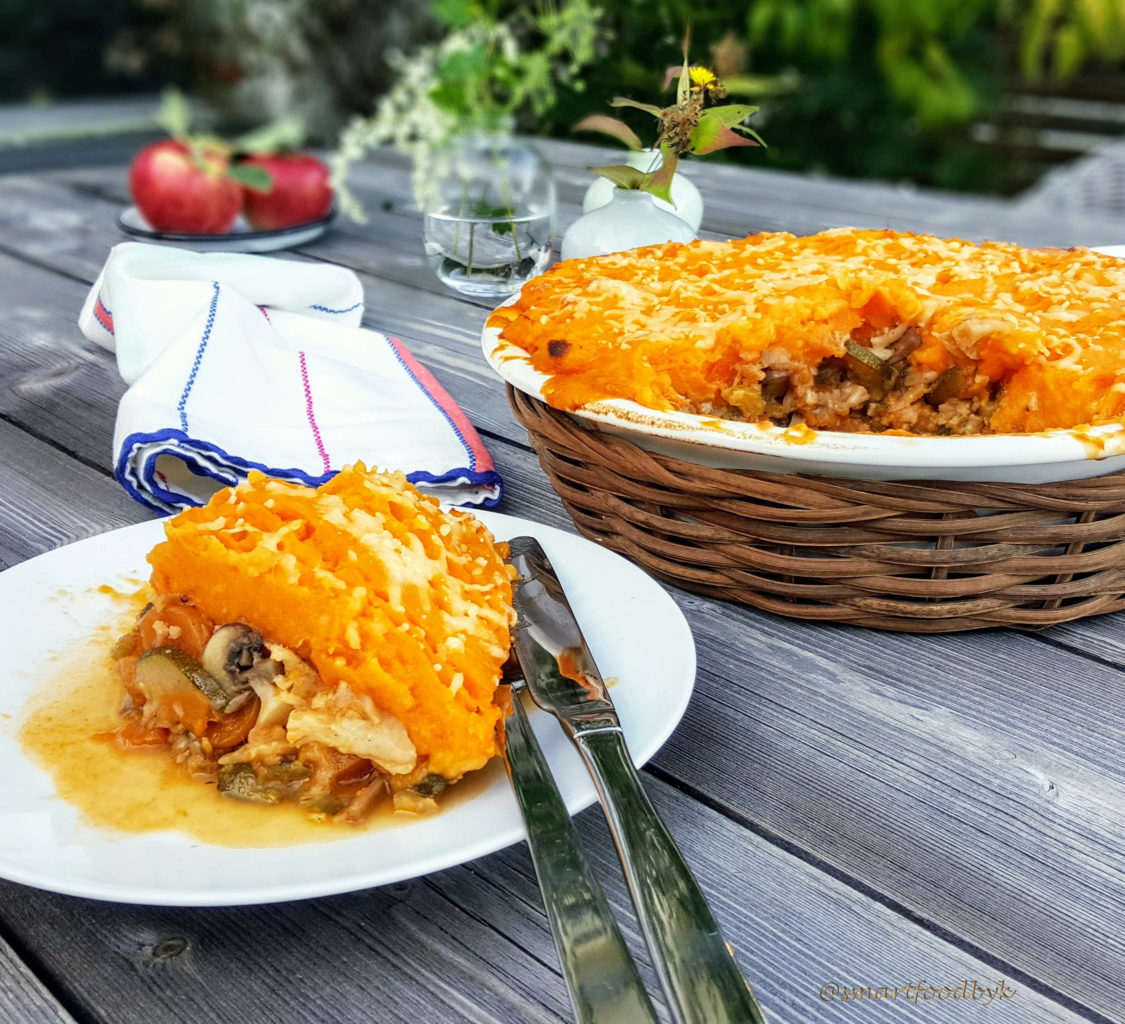 Seeing the title of this shepherd's pie recipe you may think that it is nonsense but I do believe that there are more and more vegetarian shepherds out there in the world. You probably know that it is a traditional British/Irish/Scottish dish also known as "Cottage pie". Its name would mean that it was originally served in modest peasants' and workers' homes. Today it is a part of the local culture, appreciated around the world and even the French must admit that it is a great example of delicious comfort food, hihi 😉
Today in the UK they differentiate shepherd's from cottage pie by the meat used, lamb for the shepherd's, beef for the cottage. This recipe does not contain any. This shepherd prefers her animals peacefully grazing grass.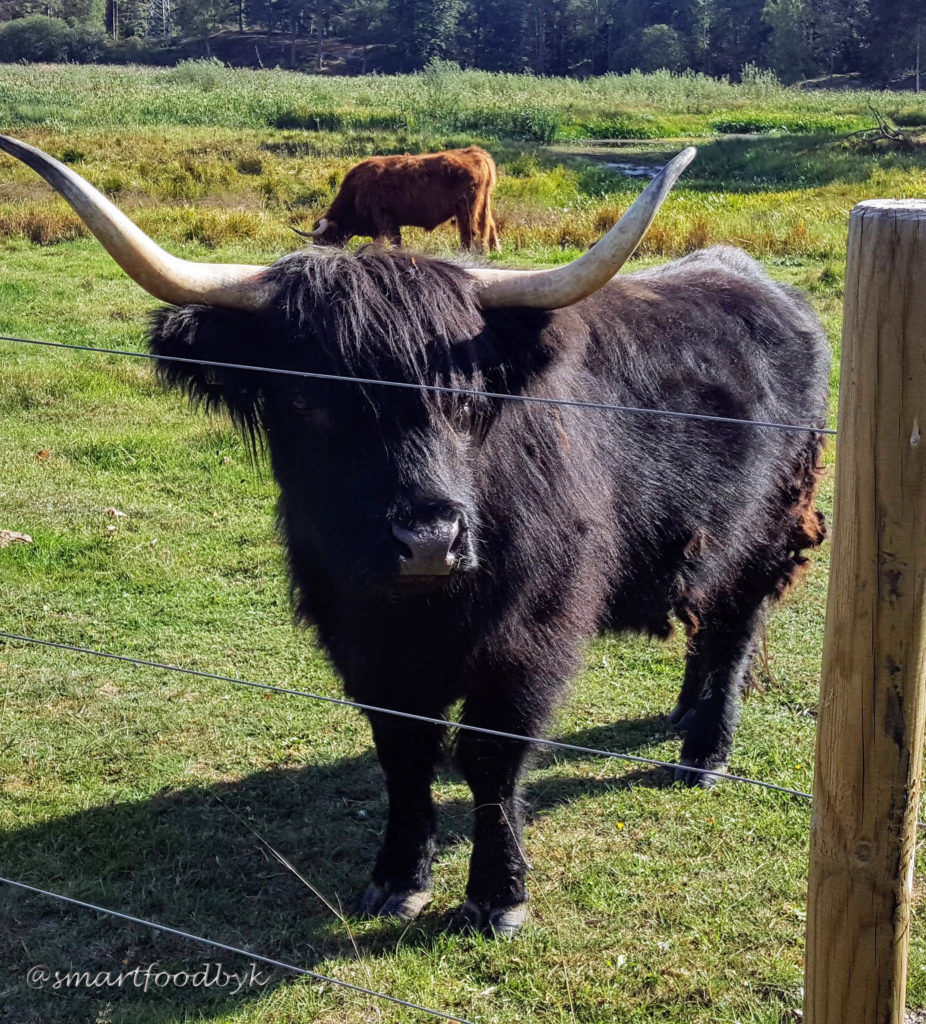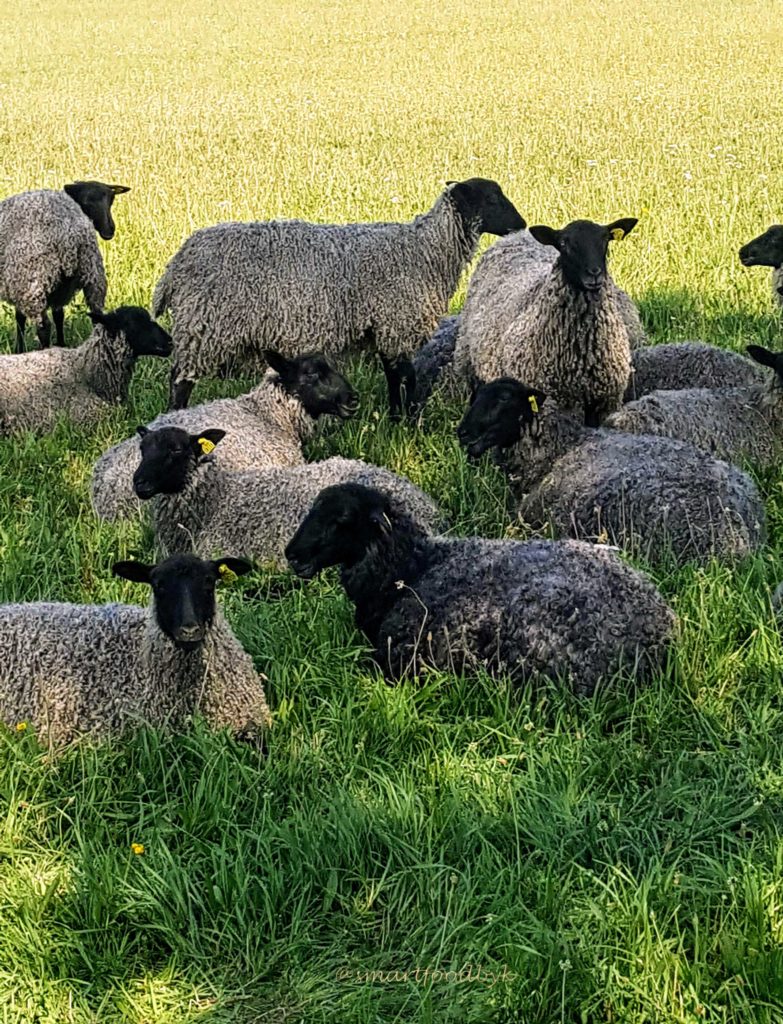 This veggie version owes its deliciousness exclusively to vegetables, herbs and spices 🙂
Serves : 4. Total time: 2h (preparation 1h30, oven cooking 30 minutes)
INGREDIENTS (organic, in order of use)
1 large Onion
2 stalks of Celery with leaves
3 Garlic cloves
3 tablespoons of Olive Oil
2 big Carrots
1 little Leek
1/2 teaspoon of Black Pepper
1 teaspoon of sweet Paprika
3-4 pinches of Unrefined Salt
1 teaspoon of Thyme
1 Bay leaf
1/2 Cauliflower (or 1 small Broccoli)
1 Courgette (zucchini)
150g of Mushrooms (which ever variety you prefer)
150ml of crushed Tomatoes
100g of cooked Lentils (green or black)
For the mash
1 Sweet Potato
4-5 Potatoes
1 Garlic clove
1 teaspoon of Unrefined Salt
2 tablespoons of Olive Oil
1-2 tablespoons of potato cooking water
100g grated Gruyère for gratin (optional)
PREPARATION
The vegetables are cut and cooked in a certain order which corresponds to the cooking time required for different vegetables. For example onion, celery and carrot require a cooking time (much) longer than cauliflower, zucchini or mushrooms (for which a few minutes may be enough).
Peel and chop onion, garlic and celery (with leaves) finely. Stir them with olive oil in a large skillet, covered, over medium heat, for about 15 minutes to soften them.
Wash and cut carrots (half it lengthways if necessary) and leek into thin slices and add them to the pan with salt, pepper, thyme, bay leaf and paprika and continue cooking for another 10 minutes still covered. Add 2 tablespoons of water if the vegetables start to stick to the pan (only if necessary).
While the vegetables are cooking, peel and cut potatoes and one sweet potato for mash. The smaller you cut them, the faster they cook but the less nutrients they keep. Cook them in water (no need to drown them with water, just cover them) or steam. I steam them for the sake of preserving the taste and nutrients as much as possible. Steaming will take about 15 minutes.
Wash the courgette (half it lengthways if thick) and cauliflower, cut them into thin slices and into small pieces respectively, then add them in the skillet and continue cooking for another 15 minutes.
Clean and cut the mushrooms in thin slices then add them in the skillet with the crushed tomatoes and cook it all together for another 10 minutes uncovered to let the excess water/steam escape.
While the mushrooms are cooking, remove steamed potatoes and sweet potato, mash them together, crush a garlic clove with a garlic press and combine them into the mash together with salt, olive oil and the water (from the potato cooking).
Add the cooked lentils to the veggies and combine everything together.
Spread the cooked vegetables in a large enough baking dish, then spread the mashed potatoes on top to make a crust. Sprinkle, if you wish, with grated cheese and bake at 220°C for 30 minutes.
The mashed potatoes crust will be crisp on the surface and still mellow just underneath, hiding the soft savoury vegetables. Dip your fork right to the bottom of the dish to grasp all the layers in one bite. Gourmand, promised!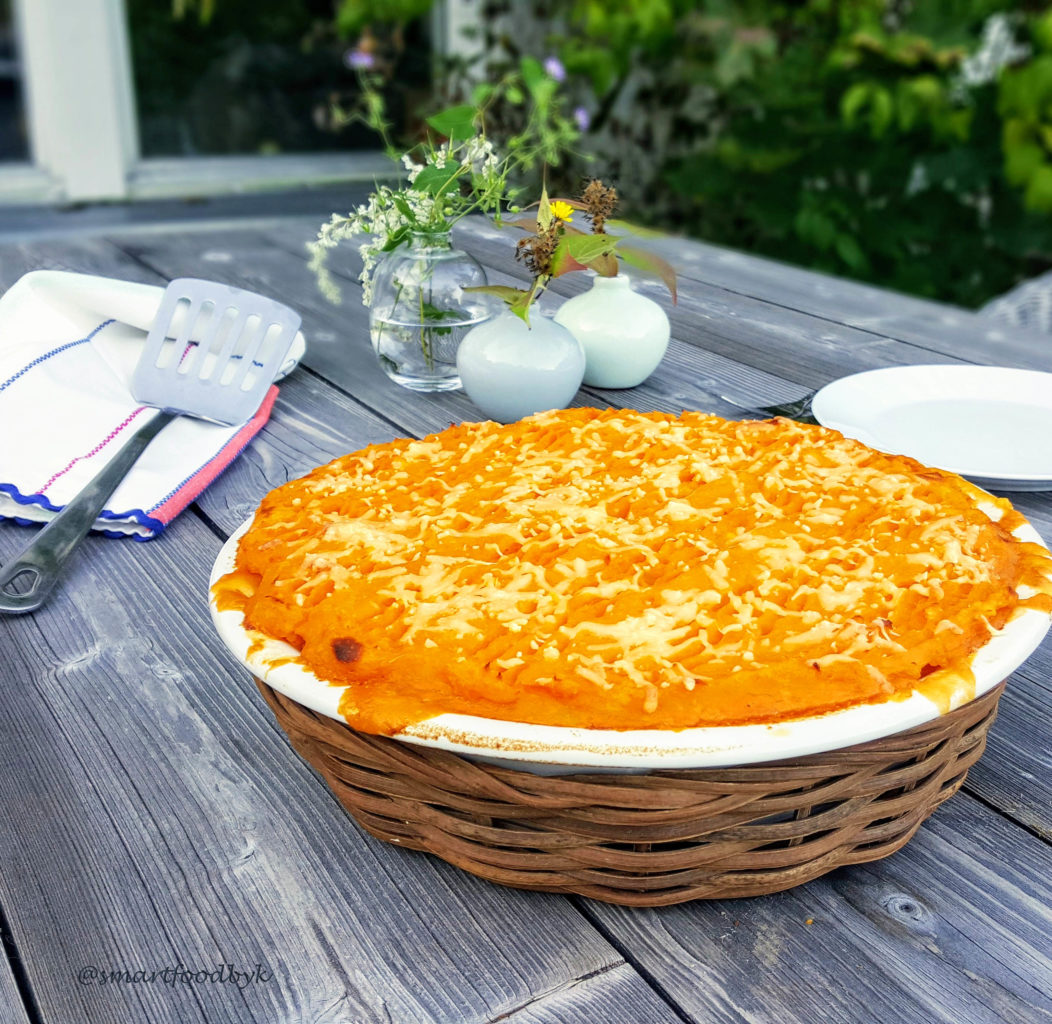 ---
---