Vanilla applesauce with almonds and honey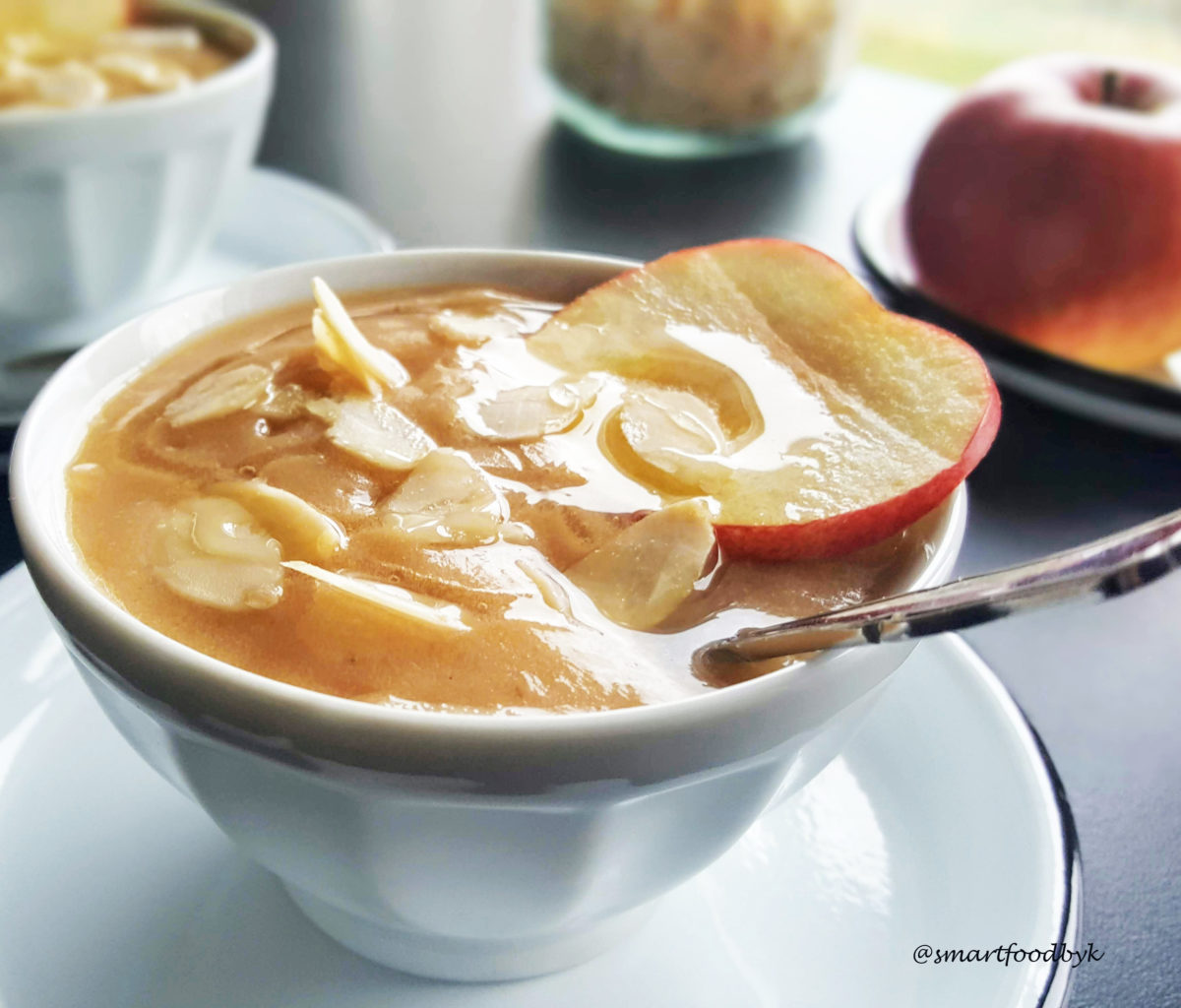 Sometimes the simplest things… The delicate scent of apples cooking with vanilla and cloves triggers in me a sweet melancholic need for big armchairs, cozy sweaters and long talks. A perfect preparation for winter cocooning period 😉 This delicious super simple applesauce leaves you with a bonus gift of juice that you can enjoy warm as you would drink a tea, or cold as a fruit juice.
Serves: 5 – 6. Total time: 30 minutes (preparation 10 min, cooking 20 min)
INGREDIENTS (organic and in order of use)
1kg of Apples (I tried it with several different kinds of apples, it was always delicious)
1l of Water appx (water needs to cover the apples not to drown them completely)
2 tablespoons of Unrefined Sugar (it has a flavour of its own that enhances the flavour of the sauce)
1 small Vanilla Pod (a generous pinch of vanilla powder or 3-4 drops of natural vanilla extract would do also)
2 Cloves
some Roasted Almonds and Honey (Maple syrup) to serve
PREAPARATION
Wash the apples thoroughly and cut them in halves and then each half in quarters. No need to peel them if they are organic, you want to keep as much vitamins as possible 🙂 Put them in a casserole and cover with water.
Add sugar, vanilla and cloves.
Bring to boil, lower to medium temperature cover with a lid and continue cooking for about 15 minutes. Apples should be soft.
Drain the juice and keep it to enjoy as a tea or a fresh beverage. Take out the cloves, you will not need them anymore.
Mix the apples in a blender and serve the applesauce at a room temperature or cold with some roasted almonds and a trickle of honey or maple syrup to make it vegan friendly.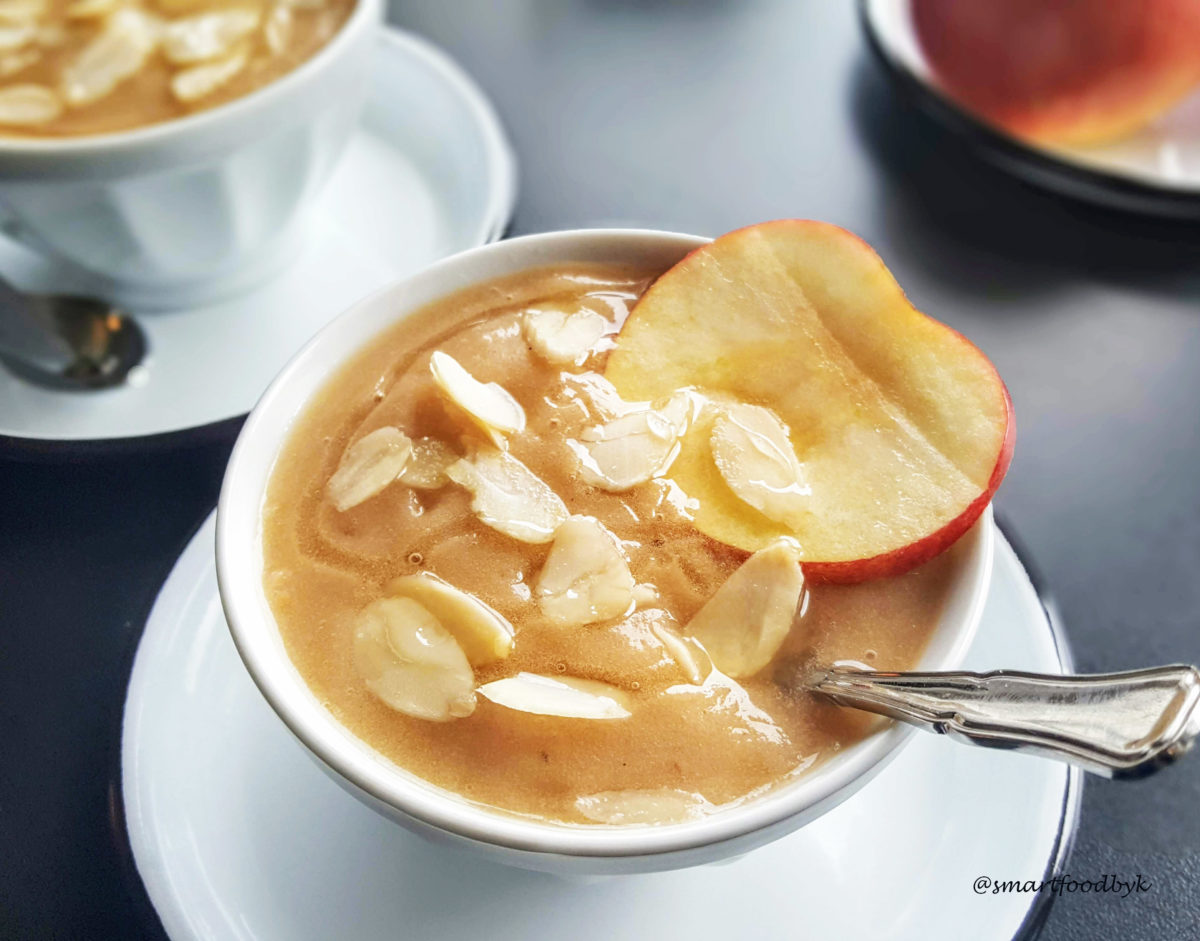 ---
---