Veggie brunch no-egg bites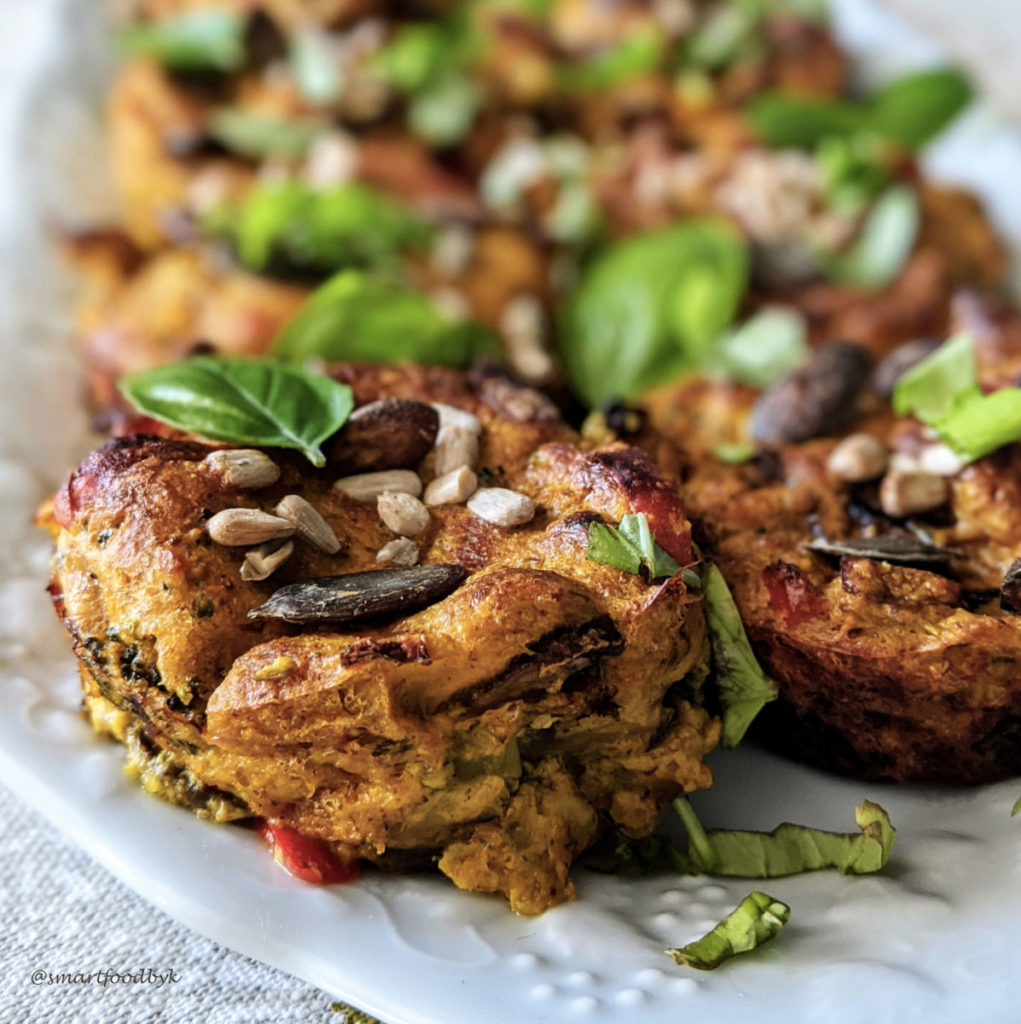 Sunday brunch is an institution in our home. Sleeping late, taking my time to sip a cup of tea in bed, put some music on and… of course plan the brunch 😉 Start with savoury, finish with sweet, combine with hot and cold drinks, add some fresh fruit and of course some flowers. I take as much pleasure in planning and preparing the food as I do in eating it with my family and friends. These no-egg bites are a fruit of that pleasure.
Egg bites were on our brunch table long before these no-egg bites appeared. Although I avoid directly "replacing" food of animal origin with the plant-based options, these little colourful bites are my kids' favourits so I had to come up with an alternative. They are really simple to make, delicious and with great nutritional value minus the cholesterol that you get from the eggs 😉
Serves: 12 bites (small-medium muffin size). Total time: 45 minutes (preparation 20 min, baking 25 minutes)
INGREDIENTS
2-3 tablespoons of Olive Oil
1 small Onion
8-10 Brown Button Mushrooms (white or oyster are great too)
1 long pointy Red Pepper
150 of Broccoli
1 generous pinch of Unrefined Salt
You can replace these veggies with those that you prefer, for example carrots, kale, corn kernels, leek…
For the tofu no-egg bites mix:
1 small teaspoon of Dijon Mustard
400g of Tofu
1 teaspoon of Garlic Powder
1 level tablespoon of Turmeric
2 tablespoons of Nutritional Yeast
1 heaped tablespoon of Wholegrain Rye Flour (or Buckwheat for gluten-free version)
1 tablespoon of Flax Meal (ground linseed)
2-3 tours of Pepper Mill
1 teaspoon of baking powder
1/2 teaspoon of baking soda
1 pinch of Unrefined Salt
1/2 teaspoon of dried Thyme
a small handful of fresh Basil
a handful of pumpkin and sunflower seeds to sprinkle (optional)
PREPARATION
Clean and chop finely all your veggies (1 small onion, 1 red pepper, 150g of broccoli with stems, 10 mushroom) and sauté them with 2-3 tbsp of olive oil and 1 pinch of salt for about 10 minutes.

Sautéed veggies.

Preheat the oven at 200°C.
While the veggies are cooking, put all the ingredients (except the herbs) for the tofu mix in a blender or food processor and mix everything together to obtain a paste.
With a wooden spatule combine the tofu mix with the sautéed veggies and add 1/2 tsp of dried thyme and small handful of chopped basil.

No-egg bites ready to bake.

Pour the mix in your muffin mould, sprinkle with some pumpkin and sunflower seeds and bake for about 20 to 25 minutes at 200°C. Enjoy!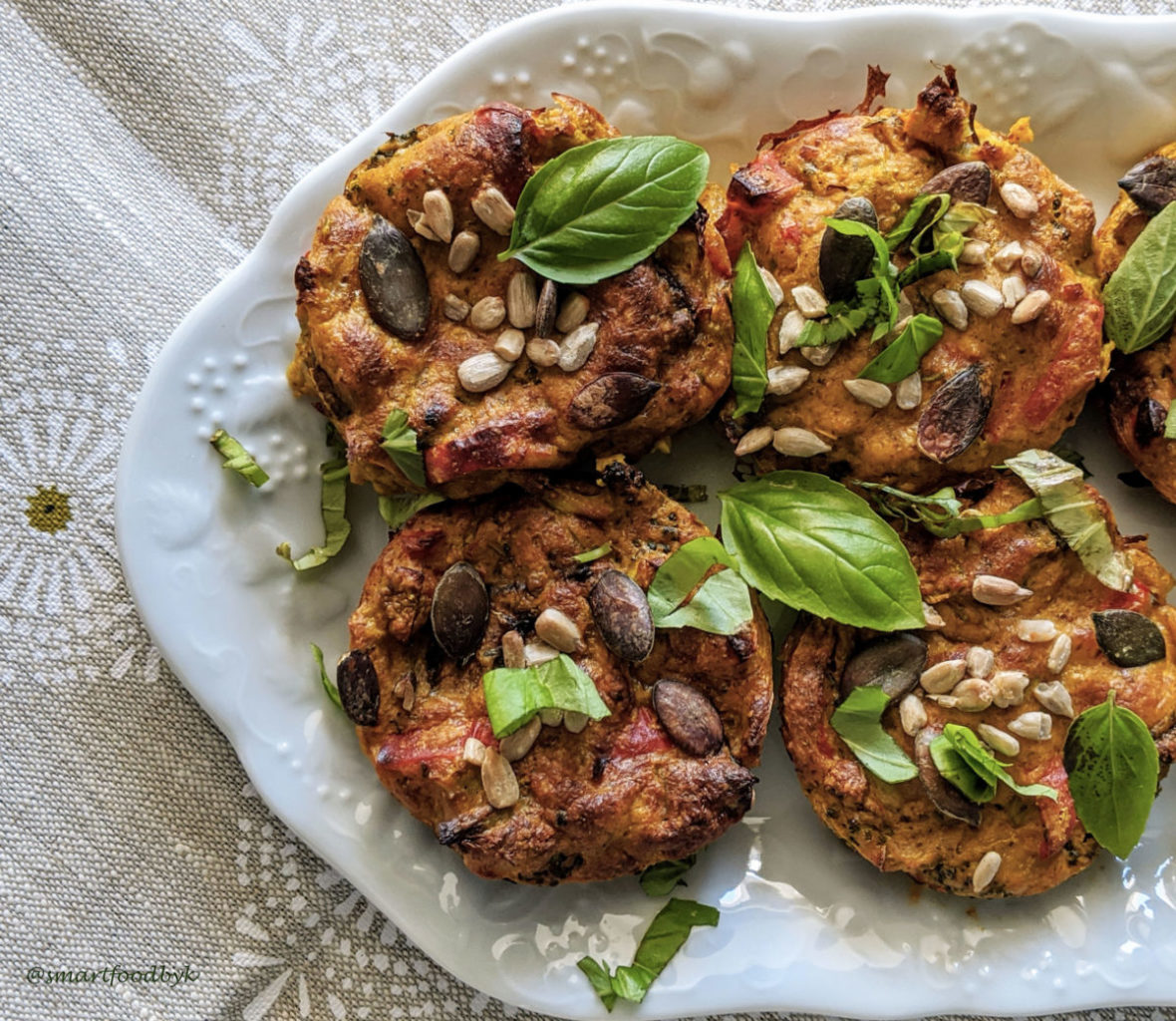 ---
---