Banana ice cream and its strawberry and basil coulis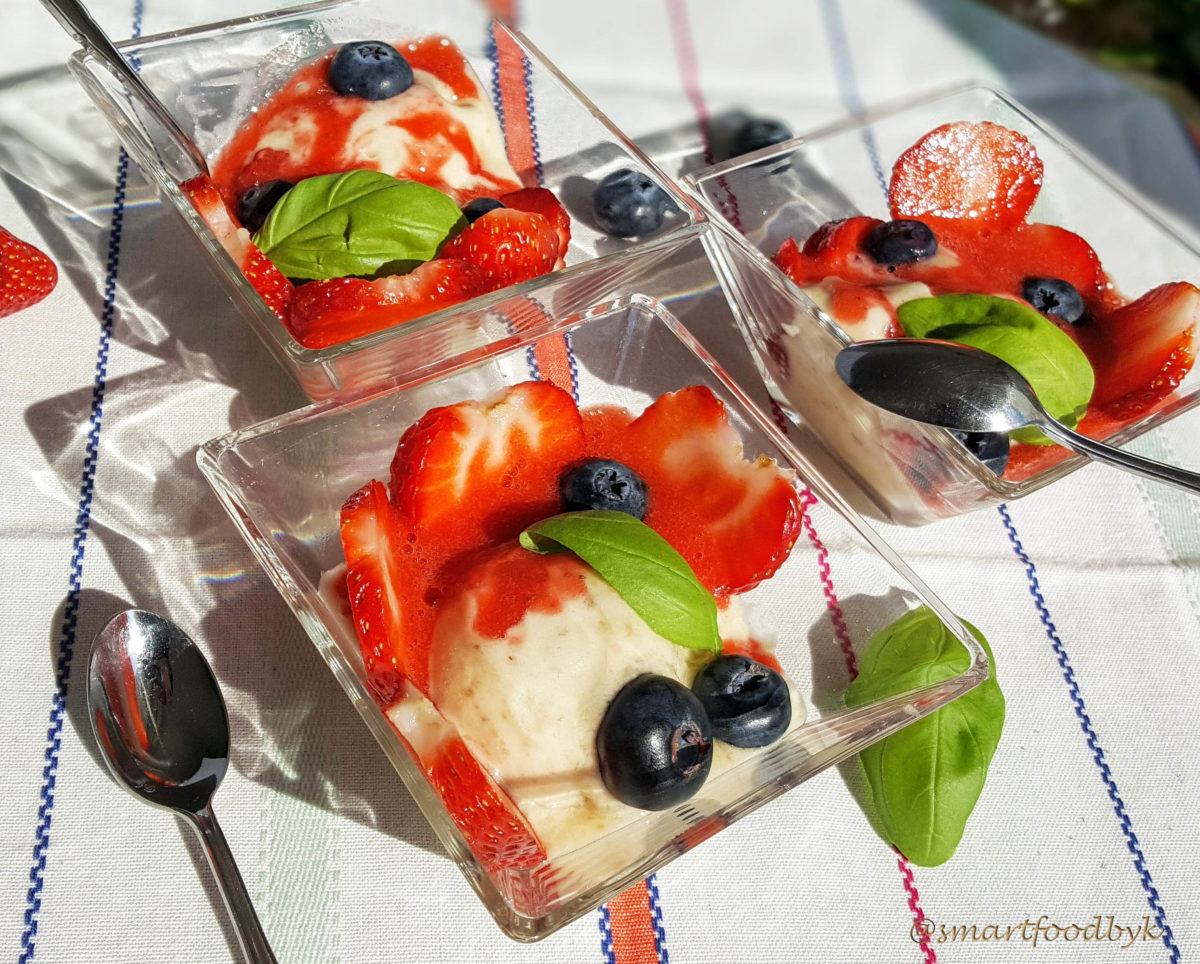 Yes, banana is the only ingredient necessary for the banana ice cream 🙂 The only mandatory is that it has to be ripe. You will be surprised how creamy this ice cream is! A real treat, healthy and super simple.
Serves 4. Freezing time: 3h minimum. Preparation time: 5-10 minutes.
INGREDIENTS (organic)
4 ripe Bananas (big)
5-6 Strawberries (big)
1 teaspoon of Honey or Agave syrup
2 Basil leaves + a few more for decoration
PREPARATION
Peel the bananas, cut them in few chunks, store the chunks in a tupperware dish and place it in a freezer for at least 3 hours.
Make the coulis before taking the bananas out of the freezer. Wash and hull the strawberries, add 2 fresh basil leaves and 1 teaspoon of honey or agave syrup. Mix everything together with a  hand blender.
Take the bananas out of the freezer and mix them in a blender to obtain an ice cream-like smooth preparation. Your banana ice cream is ready!
Make scoops and decorate them with strawberry basil coulis, some fresh berries (like cut strawberries and blueberries) and a few leaves of fresh basil. Best ice cream in the world, promis!
You can also make it with a frozen mango. In the winter you can replace the strawberry coulis with melted chocolate and the berries with crushed nuts and almonds.
---
---