Gazpacho, cool soup for hot days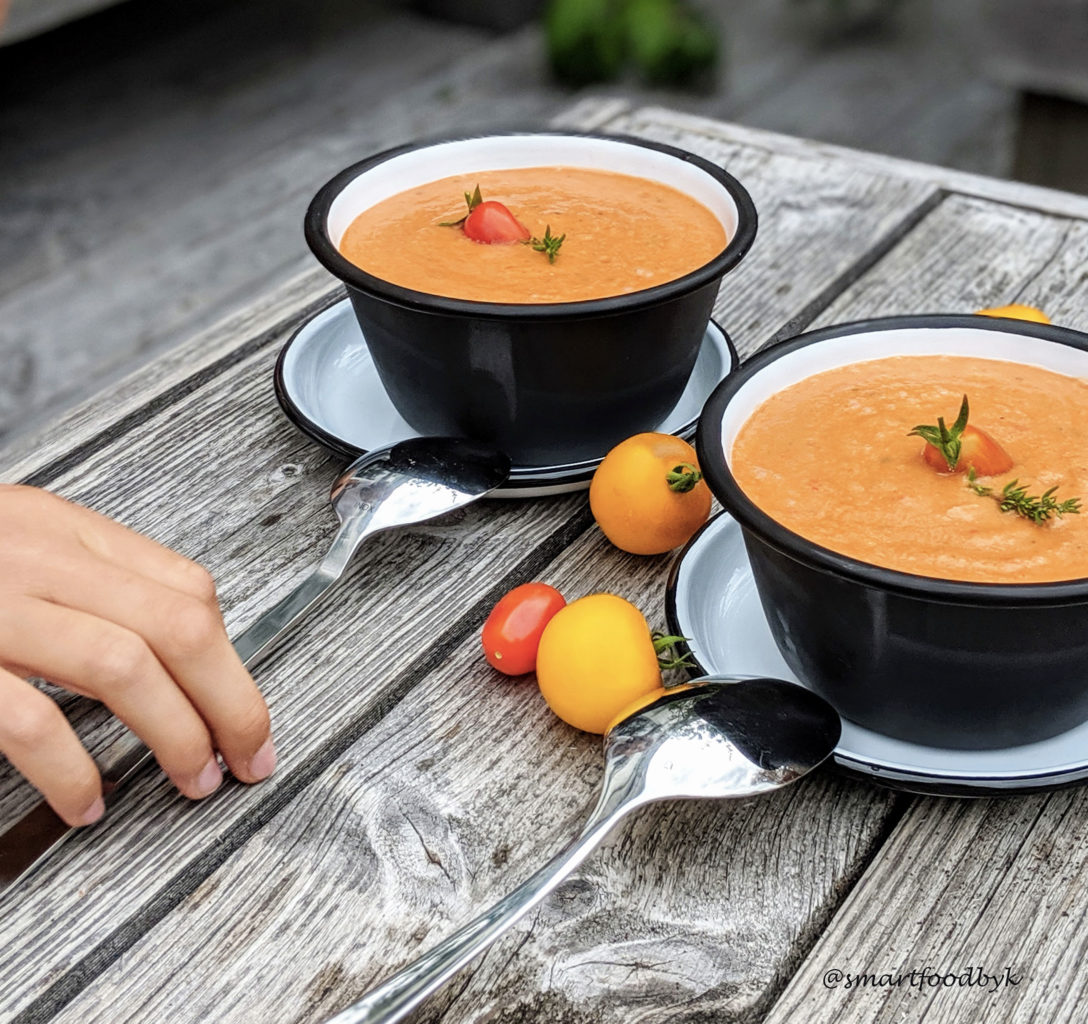 Gazpacho is a traditional Andalusian (southern Spain) summer dish. It is made of raw tomatoes mixed with bell peppers, cucumbers, onions and garlic. Some recipes include white bread without crust too, I prefer the veggies only version. Enhanced with herbs and olive oil, it is a real treat best served cold. Moreover, gazpacho has an extremely important nutritional value because eating raw is the best way to preserve the precious vitamins and fibers. Provided of course they were organic 😉
The gazpacho I make is veggies-only, made in just a few minutes using a blender (diving also walks). Wash, mix, season, the delish is ready to be served as lunch or dinner, starter or party food.
Serves: 4. Preparation time: 10 – 15 minutes.
INGREDIENTS (organic)
5-6 medium-big Tomatoes
1 big Bell Pepper
1 medium Cucumber
2-3 Garlic cloves
1 medium Onion
4 table spoons of Olive Oil
1 teaspoon of fresh Thyme
1 small handful of fresh basil leaves
Unrefined Salt
Pepper
you can also add a drizzle or two of red Wine Vinaigre (optional)
PREPARATION
Wash and chop roughly all the vegetables. Put them in your food processor or in a saucepan if you are using a hand blender.
Add olive oil, thyme and basil, season to taste and mix.
Adjust the seasoning and reserve in the fridge for a while because gazpacho is best when it is well cooled.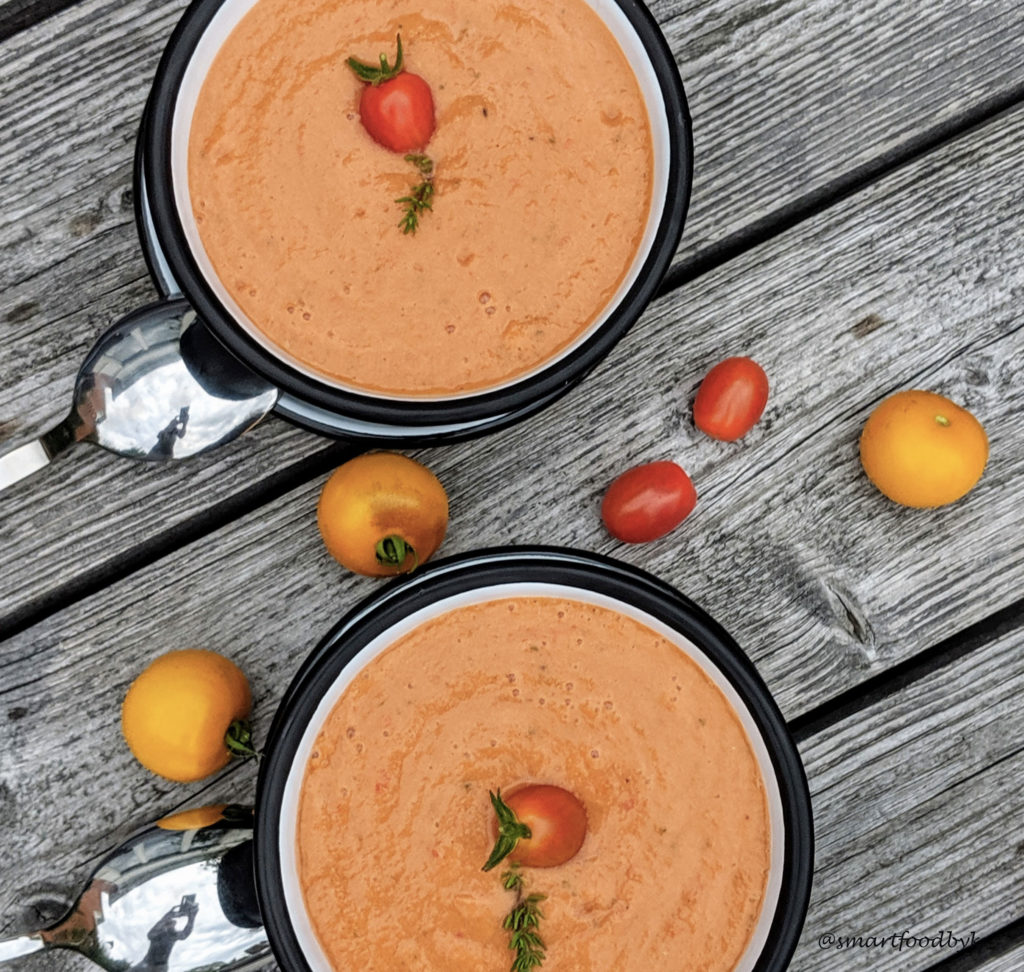 ---
---