Toflette, my vegan tofu omelette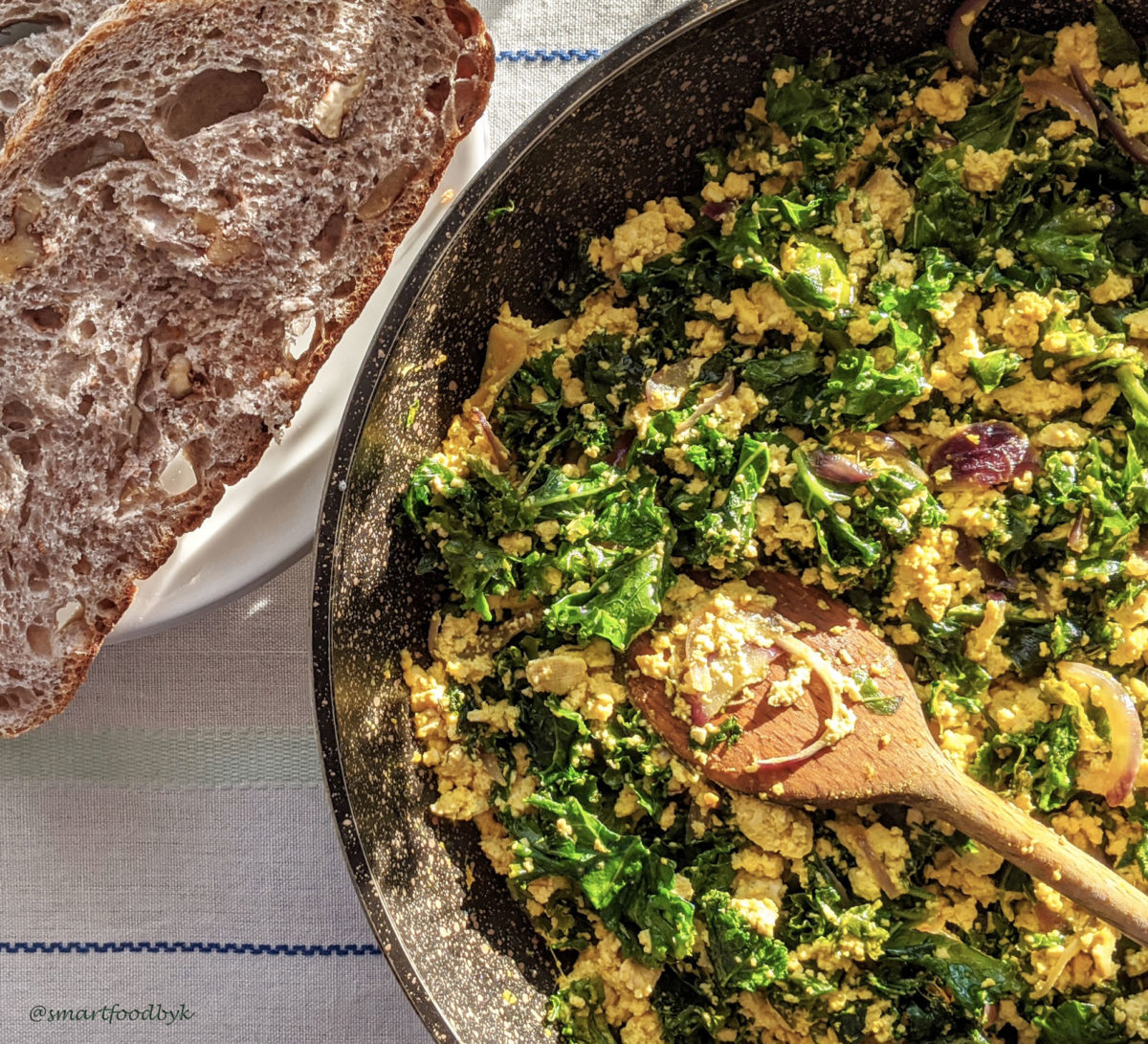 I have always loved omelettes! Scrambled eggs with add-ons like cheese or bacon or onion were my favourite kind of breakfast when I was a child and growing. Later I upgraded them by adding different kinds of veggies and herbs. Now that the times have changed and that I have made this +10 year journey into learning about food and nutrition, my omelette has changed too. It is now a toflette 🙂 And it is objectively as delicious as the egg version if not even more because of this important psychological "reward" notion of eating healthy.
I do understand that many people have quite a negative perception of tofu as a boring and bland ingredient. However, it is precisely because of its "neutral" taste as well as its high nutritional value that tofu is so versatile and very much appreciated, especially in Asia. I am sure you will start appreciating it too if you would only give my toflette a try 😉
And of course, do experiment with other veggies than kale and tell me how it went!
Serves: 2. Total time: 25 minutes (preparation 15 min, cooking 10 min).
INGREDIENTS (organic and in order of use)
1-2 tbsp of Olive Oil
1 small Red or Yellow Onion
3 big Kale leaves
1 pinch of coarse Unrefined Sea Salt
2-3 tours of Black Pepper grinder
200g of Tofu with its liquid (the equivalent of 2-3 tbsp)
1/2 tsp of Garlic Powder
1 level tsp of Turmeric
2 tbsp of Nutritional Yeast
1-2 pinches of fine Unrefined Sea Salt
1/2 tsp of dried Thyme
2-3 tbsp of Plant Milk
PREPARATION
Halve the onion and then chop each half in thin slices.
Cut out the middle hard part of kale leaves (we do not need them) and shred/chop them in small pieces.
Sauté both vegetables with 1-2 tbsp of olive oil, a pinch of unrefined sea salt and 2-3 tours of pepper grinder. For about 10 min, on a medium heat, while you are preparing the tofu.

Step 3: sauté onion and tofu.

Put 200g of tofu with its liquid in a bowl together with 1/2 tsp of garlic powder, 1 level tsp of turmeric, 2 tbsp of nutritional yeast, 1-2 pinches of fine unrefined sea salt, 1/2 tsp of dried thyme. Press it with a fork to a crumble like consistance and combine well together. Add 2-3 tbsp of plant milk (or a bit more if you like), so it's not dry.

Step 4: prepare the scrambled tofu.

Add the scrambled tofu to the kale and cook for about 10 minutes, stirring a bit in the meantime.
Serve your toflette immediately with some fresh veggies like cucumber or tomato, or simply with a slice of wholegrain bread.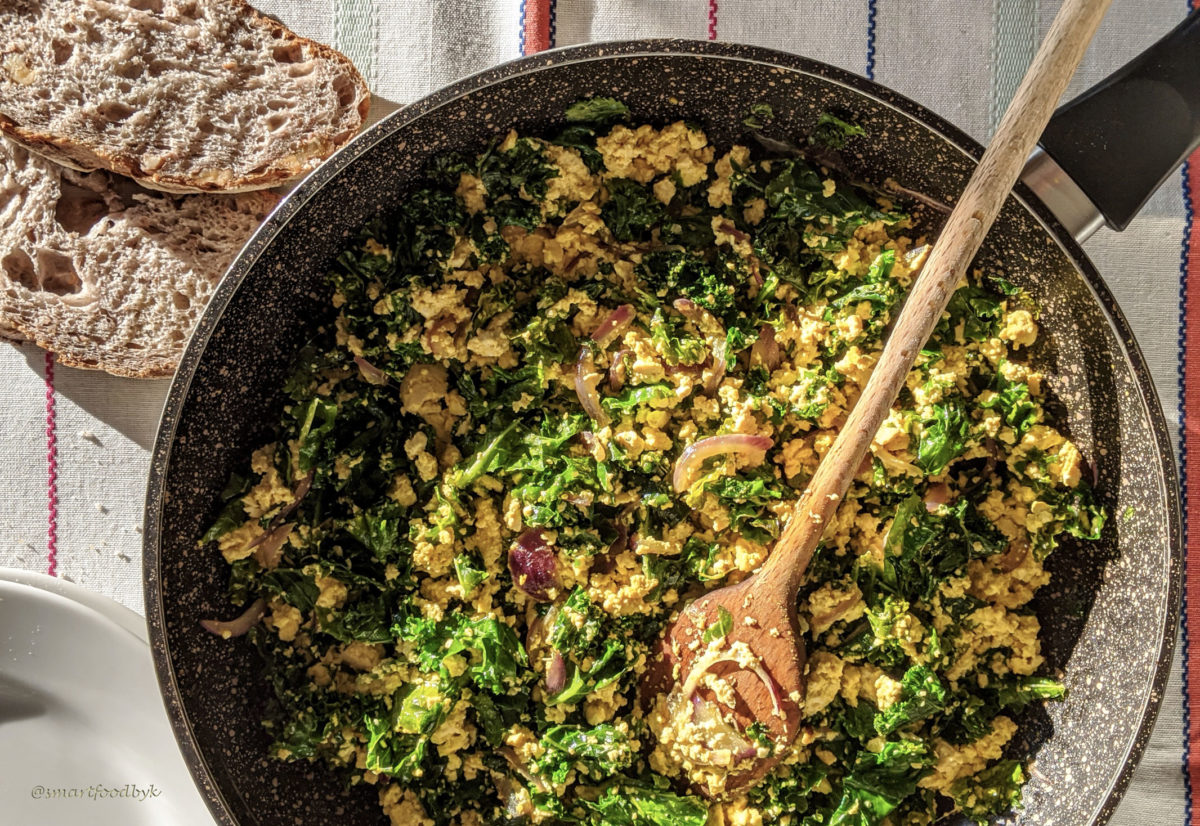 ---
---