Japan-inspired veggie soba miso soup
This soba miso soup is one of our home classics. It is inspired by our trip to Japan more than 10 years ago. During these three unforgettable weeks of discovering Tokyo, Kyoto and the surroundings, soba miso soup was our most favourite fast-food. It is a healthy quick meal option available everywhere you go, in the city or countryside. Best of all is that there are many soba soup varieties, both meaty and veggie.
Back home, I tried imitating the originals we ate in soba bars. But I would only end up disappointed with what I made because, of course, it lacked the ambience, the smells and the very local flavours so engraved in my memory. Without forgetting the sounds, as slurping (and even burping) is more than welcome since it is a sign of appreciation of a delicious meal.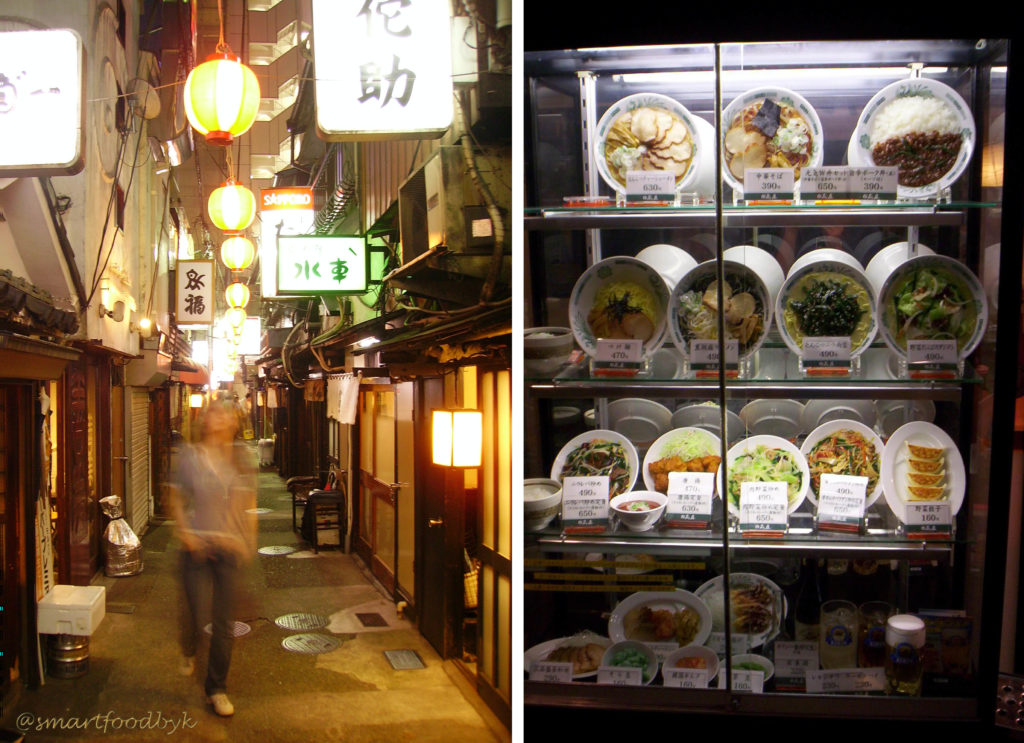 My veggie, gluten-free Japanese-style soup
I decided to stop imitating and start adapting using ingredients I found available in Paris and my own Japan-inspired imagination. So here is my Japanese soba soup, simple, delicious and ready in no time. It is gluten-free and suitable for both vegetarians and vegans. The preparation takes 20 to 40 minutes depending on whether you are using frozen (precooked) vegetables or some fresh ones. I do both but always with organic vegetables.
Serves: 6. Total time: 40 minutes (preparation 25 min, cooking 15 min).
INGREDIENTS (organic)
1 Onion (medium)
2 Carrots (medium)
1 Celery branch (small)
150-200g of Cauliflower (or Broccoli)
1 Leek (medium)
5-6 Shiitake mushrooms (medium-big)
2 Garlic Cloves
1 Spring Onion
2-3 cm of fresh Ginger (or more if you prefer slightly "spicier" flavour)
2l of Water
2 tablespoons of Olive or Sesame Oil
4 tablespoons of soy sauce
2 Miso cubes (20g) or 1 generous tablespoon of Miso paste
Small handful of Wakame Seaweed
a pinch of coarse-grained Unrefined Salt (optional)
appx 60g per person of Soba or Udon noodles (the soup in the picture is made with Soba)
PREPARATION
Start by washing thoroughly and then peeling the vegetables. First chop finely ginger and garlic cloves and leek into thin rings. Halve and slice onion thinly and chop celery into thin pieces. Sauté the 5 ingredients together with the olive or sesame oil and soy sauce in a big enough soup casserole dish for about 5-10 minutes until the leek gets softer and the onion translucent. The garlic should not get brown (pay attention to the temperature, it should not be too high). Cover with a lid to maintain the temperature and preserve the flavours, they tend to evaporate.
While these 5 are stirring, cut carrots into thin slices and shiitake mushrooms into 1-2cm wide strips. Divide/cut cauliflower (or broccoli) into small florets (about 2cm wide). Add carrots and the cauliflower into the casserole dish and continue cooking for another 10 minutes. Add a bit of water if necessary.
Add boiling water, the shiitake mushrooms and salt. You may decide to add salt later or avoid it completely. Since miso paste and soy sauce are very salty it may bring just enough salty taste to the soba miso soup. If you are using broccoli instead of cauliflower add it now with the shiitake. Cook everything for about 15 minutes more.
5 minutes before the end of cooking add miso cubes and wakame seaweed. Stir with a wooden cooking spoon to dilute the paste completely. Wakame seaweed do not need longer than 5-minute cooking in order to preserve as much of their nutrients as possible. If you use miso paste, dilute it first into 2 tbsp of water and stir into the soup when it is ready and off the heat. Miso being fermented is a "living" thing that does not really need cooking.
While the soup is getting ready, take another casserole dish and boil the Soba (made of buckwheat and gluten-free) or Udon noodles (made of wheat) for about 5 minutes, as indicated on the packaging.
Pour the soup over the soba noodles and sprinkle it with thin spring onion rings. Enjoy, bon appétit!
---
---