Leftovers veggie steaks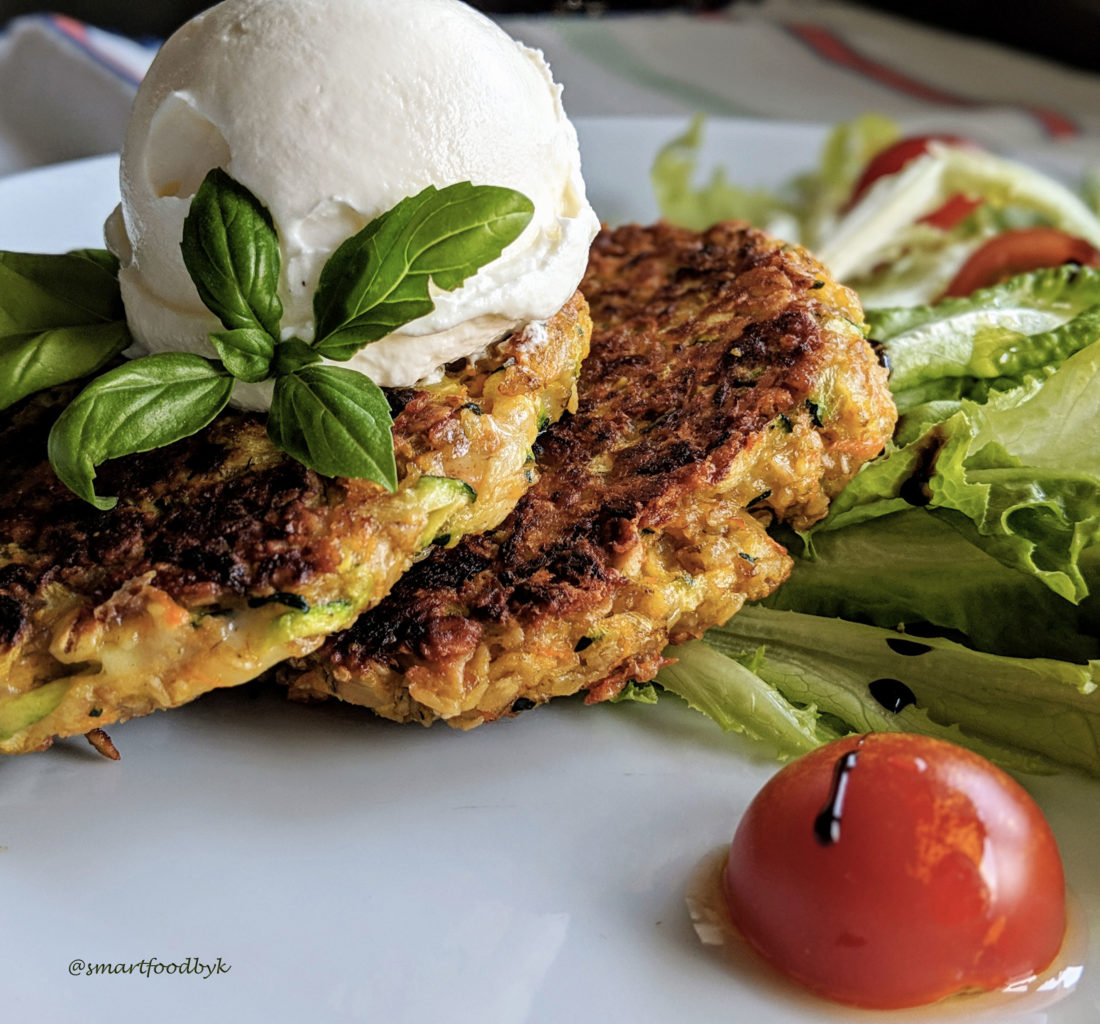 "What would you like for dinner?" How many times have you asked that question without receiving an answer? Sometimes you just lack inspiration. Then you check your fridge or food storage and there is not much left in there either. Here is an idea of quick what-ever-you-have-left veggie steaks that you can test and adapt.
You can replace courgette with cauliflower, for example, or use some other kind of cheese, or some other kind of flakes, buckwheat if you want it gluten free…
Serves: 8 steaks. Total time 45 minutes (preparation 15 min, cooking 30 min)
INGREDIENTS (organic and in order of use)
1 big Courgette
2 Eggs
1 big Carrot
300g of Oat Flakes
150g of Gouda
50g of Parmesan
1 teaspoon of Thyme
1 teaspoon of Garlic powder
3-4 tours of fresh Pepper grind
2-3 big pinches of Unrefined Salt
1 handful of sizzled Basil Leaves
2 tablespoons of Olive Oil
PREPARATION
Grate 1 big courgette, sprinkle with some salt and let drain for about 10 minutes.
Whisk 2 eggs in a bowl big enough to contain all the ingredients.
Grate 1 big carrot and add it to the eggs.
Grate 150g of Gouda and 50g of Parmesan and add them too.
Add all the other ingredients except the courgette and the olive oil and mix everything together with a wooden spoon.
Squeeze the courgette 2-3 times to drain it and add it to the mix.
Form 1-2 cm thick steaks between your hand palms.
Warm 2 tablespoons of olive oil in a frying pan.
Put them to fry in a hot pan on a medium-high temperature for about 5 minutes each side.
Serve the veggie steaks with some thick Greek yoghurt and a side salad of fresh lettuce and cherry tomatoes with a drizzle of olive oil and balsamic cream.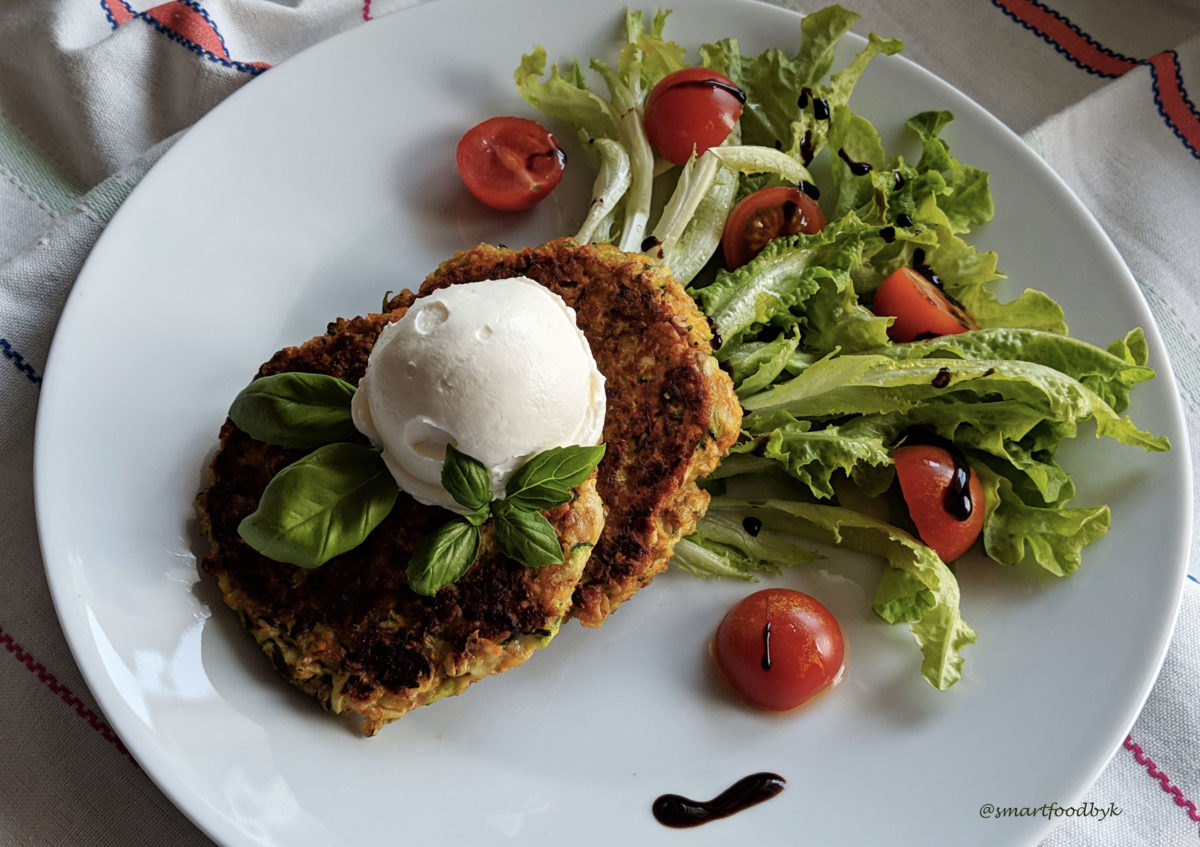 ---
---